Big 12 News
K-State Basketball: Three More Players Hit Transfer Portal on Monday, Total Now at Six Since Hiring Jerome Tang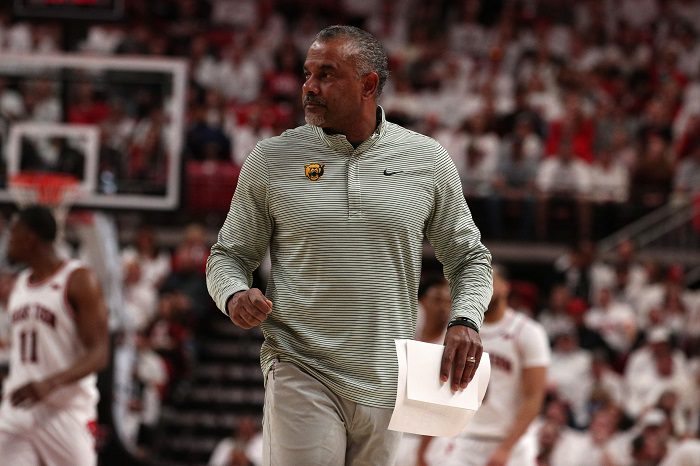 Kansas State basketball is going to look much different in 2022-23, that much was already certain when Bruce Weber and the Wildcats parted ways after 10 seasons.
However, it now appears that the entire team makeup could be different as well, as the number of players that have entered the NCAA Transfer Portal has now grown to six since Jerom Tang was hired with the loss of Maximus Edwards, Davion Bradford, and Kaosi Ezeagu.
Edwards, a 6-5 freshman from Stratford, Connecticut, was the first to announce his decision to leave and was joined by Bradford and Ezeagu shortly thereafter.
The list of K-State players in the portal now includes Seryee Lewis, Carlton Linguard, Luke Kasubke, Selton Miguel, Nijel Pack, Maximus Edwards, Davion Bradford, and Kaosi Ezeagu.
Only three scholarship players from 2021-22 are still on the roster: Markquis Nowell, Ismael Massoud, and Logan Landers. The Wildcats will need to completely rebuild their roster now, as Tang isn't left with much to work with in his first offseason. Obviously, the hardest piece to replace will be Pack but replacing 8 of 11 players just two weeks after you're hired is not ideal.
Tang has some irons in the fire though, including LSU transfer Brandon Murray, who is planning to visit K-State soon. It's still too soon to see how this will play out in 2022-23, but Tang sure has his work cut out for him.