Kansas Jayhawks
Watch: Paul Pierce Fires Up Kansas Players Ahead of National Championship Game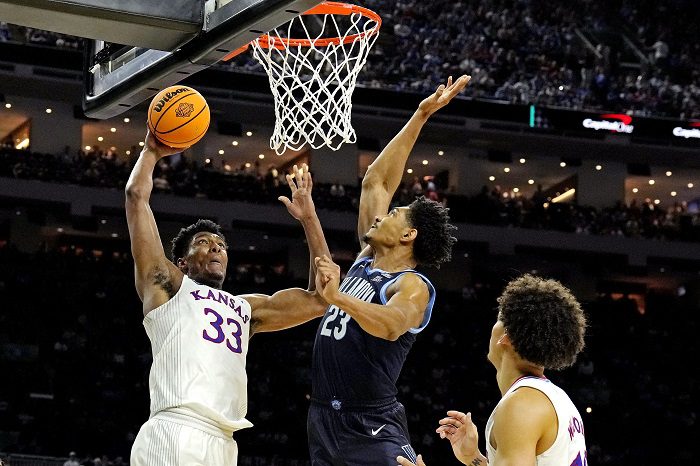 The NCAA Tournament will come to a close tonight with either the Kansas Jayhawks or the North Carolina Tarheels raising the 2021-22 National Championship Trophy.
66 teams have been eliminated from the field over the past few weeks and the two teams left standing have been a model of consistency since the postseason started.
Kansas has beaten No. 16 Texas Southern (Round of 64), No. 9 Creighton (Round of 32), No. 4 Providence (Sweet Sixteen), No. 10 Miami (Elite Eight), and No. 2 Villanova (Final Four) to get to this point, while UNC had to go through No. 9 Marquette (Round of 64), No. 1 Baylor (Round of 32), No. 4 UCLA (Sweet 16), No. 15 St. Peter's (Elite Eight), and No. 2 Duke (Final Four).
With everything on the line, the eyes of the basketball world are fixed on New Orleans tonight as two teams take the sport's biggest stage.
Paul Pierce, former Boston Celtic legend (1998-2013) and Kansas Jayhawk (1995-98), made an appearance with the team, giving them a pep talk going into their game against North Carolina with everything on the line.
Check out his speech, posted by Kansas basketball's official Twitter page.
The Jayhawks are currently listed as 4.5-point favorites in tonight's game and looked red-hot offensively the last time we saw them on the court.