Baylor Bears
Big 12 Softball Power Rankings: Three Teams Pulling Away From the Pack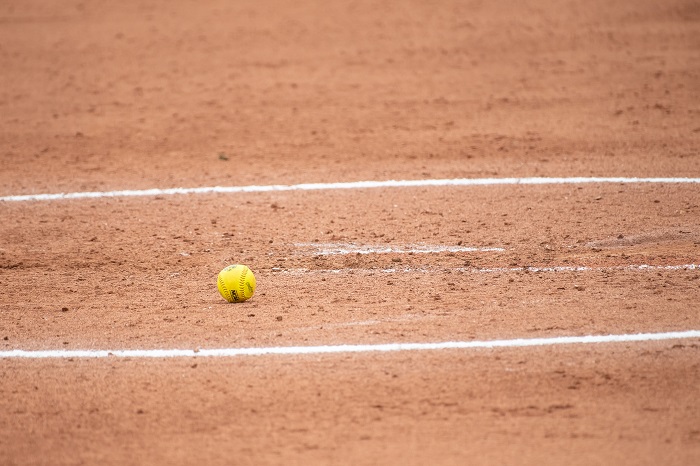 We've had two weeks of conference play in Big 12 softball, and it is quite clear right now that there are three teams that are a cut above the rest thus far in the season.
The trio of Oklahoma, Oklahoma State, and Texas are a combined 15-0 against the rest of the conference and a third of those wins have come by run rule. Oklahoma was the only team in the Big 12 to play a non-conference opponent this weekend, and is now 32-0.
OSU has won 16 of its last 17 contests and has been the second-most consistent team in the conference outside of their in-state rivals. The Cowgirls have a series with Iowa State and Kansas on deck, before playing the toughest final stretch of anyone in the country: three-game series' in consecutive weekends against No. 19 Texas, No. 3 Florida State, and No. 1 Oklahoma.
Texas is red-hot as well, losing just once in their last 20 games. The Longhorns' toughest stretch of the season is coming up though, as they will host Oklahoma for a three-game series starting April 14 and will turn around and head to Stillwater for a three-game series the following weekend.
Here is how our Power Rankings look heading into the third weekend of conference play.
It feels like a waste of time to do anything else but just give updated stats on how ridiculous this Oklahoma team has looked so far. They have now won 27 of 32 by run-rule and own the nation's top team ERA (.67) and team batting average (.383). Three Sooner pitchers rank in the Top 15 nationally in ERA: Hope Trautwein (.13) is first, Jordyn Bahl (.80) is seventh, and Nicole May (.95) is 11th. Two Sooners are in the top five of batting average: Jocelyn Alo is third (.513) and Taylon Snow (.500) is fifth. OU has hit a nation-leading 83 home runs, 33 more than Oklahoma State's 50, which is good for 17th nationally and second in the Big 12. This could genuinely be the greatest college softball team of all time.
Oklahoma State is the second-best team in this conference and certainly looks like a team that can be standing among the final eight in Oklahoma City come June. There are several factors to why that is, but the biggest reason is the trio of Kelly Maxwell, Miranda Elish, and Morgan Day in the circle. When those three are dealing and the Cowgirls lineup is playing like it has recently, Oklahoma State is one of the best teams in the country. OSU is currently 18th in team ERA (1.95) and 25th in team batting average (.316), but where they shine is fielding percentage (.983), ranked third nationally. In nearly any other conference, this would be the team to beat.
Outside of a mid-week loss to Louisiana last Wednesday, Texas has looked sharp since stumbling out f the gate this season. The Longhorns have lost just once in their last 20 games and are finding a way to live without Shea O'Leary, who hasn't looked like herself this season. Hailey Dolcini and Estelle Czech have picked up the slack and put together a combined record 22-5. Texas' lineup has gotten better as well, with Janae Jefferson leading the way with 40 runs scored on 52 hits. We will know a lot more about this team in a few weeks, but my guess is they stay put as the third-best team in the Big 12 behind the Oklahoma schools.
Iowa State represents the buffer in this league, as there is quite a game between them and the teams above them. However, I believe that they are good enough to separate themselves from the bottom three teams in the league as well. Unfortunately, the Cyclones are in the middle of a six-game skid and trending downward. They nearly broke up the monotony with an upset of Texas on Saturday, but were unable to hang on and dropped the game in the eighth inning. Oklahoma State is on deck for this struggling squad, but a game against Northern Iowa on Wednesday should help them get the losing streak off their back.
Baylor just got done playing both Oklahoma teams in the span of nine days, and it has seen them lose all six of those games, plus a sandwich game to Incarnate Word. Now, Baylor will host Lamar on Wednesday before heading to Lawrence to take on the Jayhawks. Just like the Cyclones, I believe Baylor to be a team capable of giving someone trouble in a regional matchup, but I have yet to see them put it all together in conference play. More manageable matchups await the Bears, and I expect them to take advantage of them.
Texas Tech was able to win two of three against Kansas this weekend, but was blown out by a frustrated Jayhawks team on Sunday, losing 4-10. I have a hard time pinning this team, as they have a win over Northwestern, who is currently fifth in USA Softball Top 25 Poll, but they also have some very bad losses on the year. Now, they will host Patty Gasso's squad this weekend and hope to pull off an upset and get their season trending upward again.
While the Jayhawks are 12-20, they have looked much better int heir last four games, going 2-2. They were competitive in the series with Texas Tech and pulled away from the Red Raiders on Sunday. Before that, the Jayhawks caught Missouri napping and picked up an 11-7 win over the No. 25 team in the country. KU has dug themselves quite a hole though and sitting eight games under .500 with both Oklahoma and Oklahoma State still on the schedule is tough to be optimistic about.