Kansas Jayhawks
Watch: Fans Across the Country Celebrate KU's Championship Win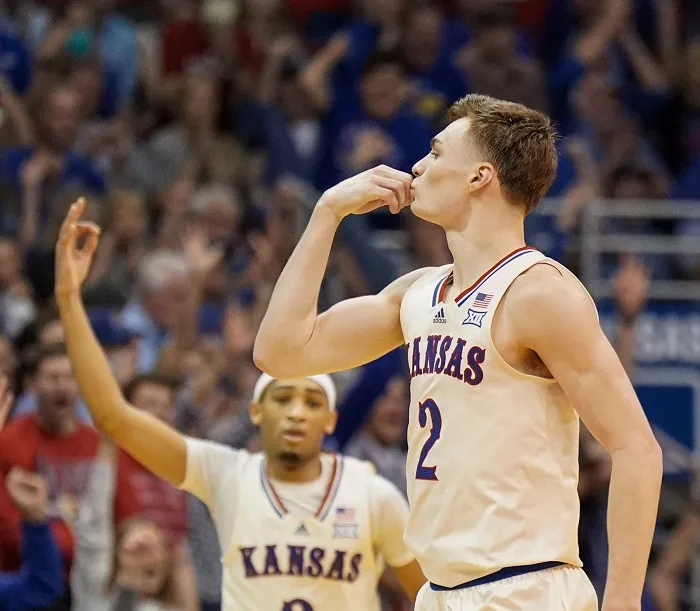 Kansas won its first national title since 2008 last night with an unforgettable comeback over the North Carolina Tar Heels.
The Big 12's top dog, has earned the right to hang another banner in the Phog Allen Fieldhouse and that is certainly something to be excited about in Lawrence, especially the way that they did it. Coming back from down 16 to win a national title hasn't been done before, well not until last night, this is.
For those of us who don't call ourselves "Kansas fans" it was a very cool moment that I will have a hard time forgetting. For those of you who do chant "ROCK CHALK JAYHAWK," it was something that you'll likely remember for the rest of your life.
It is often hard to capture the emotion and intensity of a moment like that, because being in the moment and witnessing it live and unedited is what will always stick with a person, but one of the great things about social media is the birth of fan montage videos.
Check out this montage posted by Kansas Basketball's official page on Tuesday afternoon.
Jayhawk across the country, from Los Angeles, to Milwaukee, to Washington D.C. to Dallas shared their moments of unbridled excitement and elation as the final buzzer declared Kansas the winner.