Kansas Jayhawks
Watch: NCAA President Mark Emmert Congratulates the 'Kansas City Jayhawks'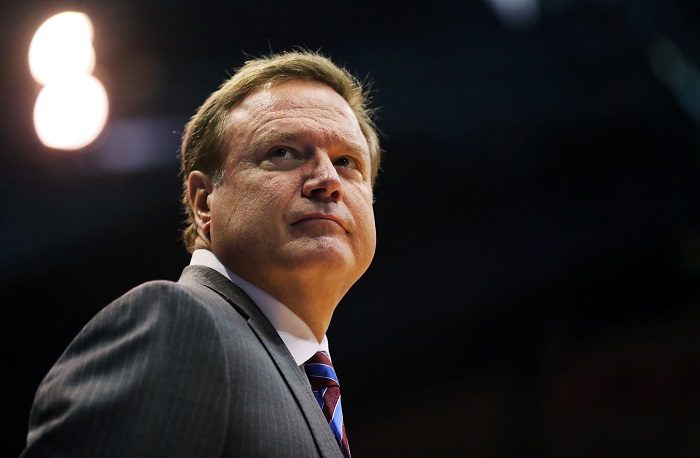 Last night, the Kansas Jayhawks won their sixth national title in school history, and their second in the Bill Self era by erasing a 40-25 halftime deficit to beat North Carolina 72-69.
The Jayhawks were actually down 16-points (38-22) late in the first half, but erased the Tar Heels' lead quickly with a 12-1 run to open the second half.
When the final buzzer sounded Kansas was back atop the college basketball mountain, where it has looked to belong since the Big 12 Tournament in Kansas City.
Amidst all the clamoring Jayhawks fans celebrating their team's massive victory, Self and his squad made their way to the stage to claim the 2022 National Championship Trophy, which was presented by Mark Emmert, the president of the NCAA. Emmert, on the biggest stage in basketball, had an all-time blunder during the trophy presentation.
"Here to present the trophy is the head of the basketball committee, Tom Burnett, to Bill Self and the Kansas City Jayhawks."
*Facepalm*
In Emmert's defense, he did immediately correct himself, but c'mon man. KU just won the national title, you can at least get their name right.