Oklahoma Sooners
Watch: Oklahoma WR Jalil Farooq Makes Impressive One-Handed Catch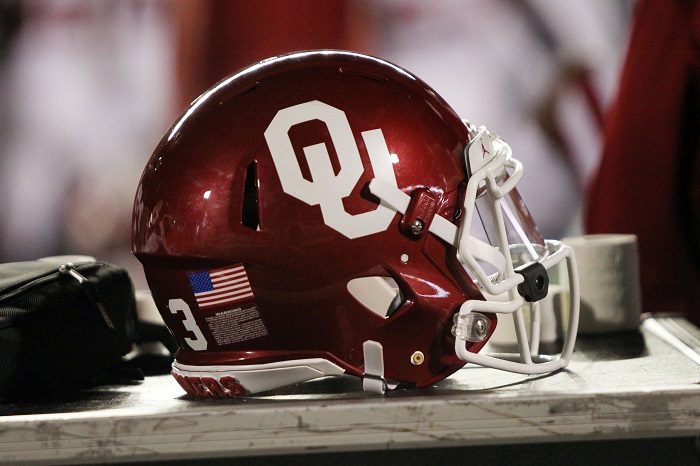 Spring football is well underway across the Big 12 and stories are coming out across the league of who is impressing now that teams are strapping the pads on again.
One of the main players that has been mentioned in circles around Norman has been wide receiver, Jalil Farooq.
The sophomore wideout has been turning heads all spring and looks like somebody that has plenty to gain in Jeff Lebby's offensive system. A couple of months ago, when Farooq's childhood friend Caleb Williams transferred to USC, it was speculated that the former four-star pass-catcher would soon follow. That never came to fruition, as Farooq never actually saw that as an option.
"As a freshman dealing with a whole coaching staff leaving, considering transferring is a big factor," Farooq said during a post-spring practice press conference last week. "But I came here for a reason. OU DNA's in my blood so that's the reason why I stayed."
Oklahoma sure is glad he stuck around, especially when he's making plays like this.
Wide receiver coach Cale Gundy is someone that Farooq has built a strong relationship with and is a big reason why the talented playmaker is back for OU in 2022.
"I feel like Coach Gundy stepped up to the plate for me personally," Farooq said. "He was the biggest guy in my ear. I talked to him almost every day. Probably one of the best relationships I have right now so definitely very excited to keep building with him."
Farooq was a relatively unknown commodity before the Alamo Bowl vs. Oregon, but his three-catch, 64 yard performance against the Ducks turned a couple of heads. Now, it appears that the sophomore is ready to build on that performance going into 2022.