Baylor Bears
247Sports' Bud Elliott Releases 'Way-Too-Early' 2022 Big 12 Football Win Totals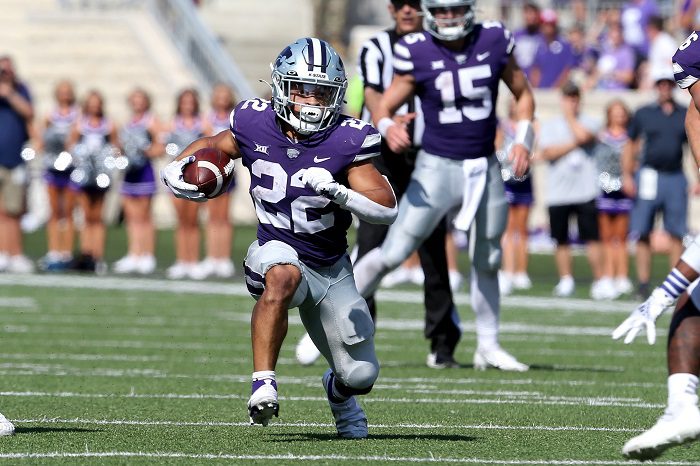 With basketball season over and offseason football in full swing, people's minds are starting to head back towards the gridiron, or, if you're like me, it never left it.
No, this time of year is a perfect opportunity to find out what next year's team is looking like and dive way too deeply into your team's spring depth chart. In reality, there will be a lot of changes between now and the first kick of the 2022 season, but it's still fun to look ahead.
With that in mind, we have another interesting "Way-Too-Early' attention grabber to pick apart and fight over like a pack of ravaging wolves.
Bud Elliott from 247Sports has released his Way-Too-Early Big 12 football win totals for 2022 and there are some very intriguing numbers on the list.
Take a look.
Here are three teams that I think Elliott is off on, and why.
Baylor – Seven Wins is Too Low
The first number that jumps off the page for me is obviously Baylor at seven wins. Now, as much time as Elliott has spent around football, he should know that returning experience at the point of attack on both sides of the ball almost always directly correlates with success, especially when you add in a returning starter at quarterback. Sure, the Bears lost a plethora of skill players but they return 80% of their starting offensive linemen and nearly their entire defense rotation up front. Baylor is winning more than seven games in 2022, you can take that to the bank.
Kansas State – Seven Wins is Too Low
Another team that will vastly overachieve the number posted by Elliott is K-State. Very quietly, Coach Klieman has a squad that could be a dark horse contender if everything goes to plan. The Wildcats return Deuce Vaughn, a dynamic playmaker at running back that was named a consensus All-American in 2021, and they add a dangerous Adrian Martinez to the backfield as well. Add to that a strong returning cast up front and you have a dangerous offense in Manhattan. Then, when you look on the other side of the ball, Kansas State might have the best defensive line in the conference with Felix Anudike-Uzomah and Khalid Duke wreaking havoc on quarterbacks yet again in 2022. I see the Wildcats winning 9+ wins in 2022, so I have no problem going over the total of seven.
West Virginia – Six Wins is Too High
Lastly, West Virginia's total of six seems way too high considering what has happened to the Mountaineers over the last couple of months. I would venture to say that no team in the country has been hit harder by the transfer portal than WVU. The Mountaineers have lost more than 6,000 snaps of experience this offseason as 21 players from the team have hit the transfer portal. Neal Brown's squad will start a true freshman quarterback in a pass-heavy scheme with five of WVU's top six targets from 2021 gone. Plus, he doesn't have a strong running game to lean on given that Leddie Brown, the team's only reliable running back in 2021, is NFL bound. Add to that an abundance of defensive starters hitting the portal and I smell a 4-8, 5-7 season. Unless things change in a big way, WVU looks to be in trouble in 2022.