Big 12 News
Iowa State Cancels Open Practice for Saturday, April 8th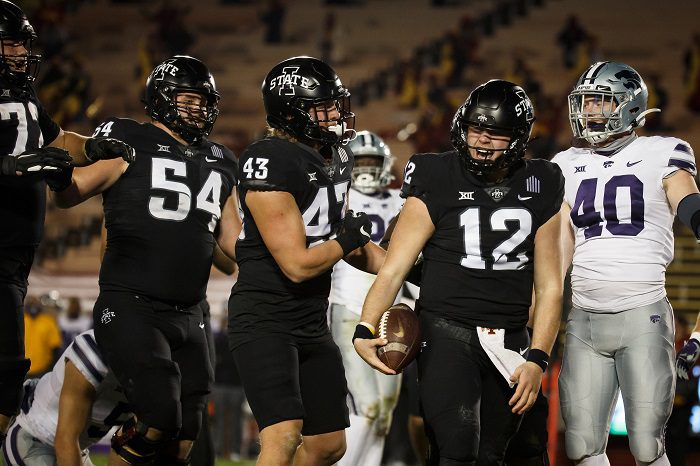 Cyclone fans will have to wait a little longer to get a glimpse of next year's squad as the scheduled "open practice" on April 8th has been closed due to forecasted weather in the area.
The good news is that just a week later, on April 15th, there will be another chance, weather permitting. The practice will be held at Gilbert High School, just north of Ames, Iowa.
There are plenty of reasons for Iowa State fans to be intrigued about the Cyclones' practice, considering the pieces they will need to replace in 2022.
The first player that comes to mind is Brock Purdy, who is NFL bound after setting nearly every passing record at Iowa State. The favorite to land the job is Hunter Dekker, who has game experience over the last two years, completing 58.1% of his passes for 311 yards with three touchdowns and one interception in seven appearances. His grip on the job likely led to Aidan Bouman entering the portal on Wednesday morning.
Breece Hall is another big name the Cyclones need to replace, and Jirehl Brock is the name to watch here. In relief of Hall last season, Brock totaled 37 carries for 174 yards (4.7 ypc) and one score. Brock is a former four-star recruit out of Quincy, Illinois, and should be a weapon for ISU in 2022.
There are certainly many other names missing from this year's roster: Mike Rose, Charlie Kolar, Chase Allen, Datrone Young, Isheem Young, Kym-Mani King, and Tarique Milton to name a few. This season will test Matt Campbell's roster like never before and will tell us more about his ability to recruit.