Big 12 News
Iowa State QB Aidan Bouman Enters Transfer Portal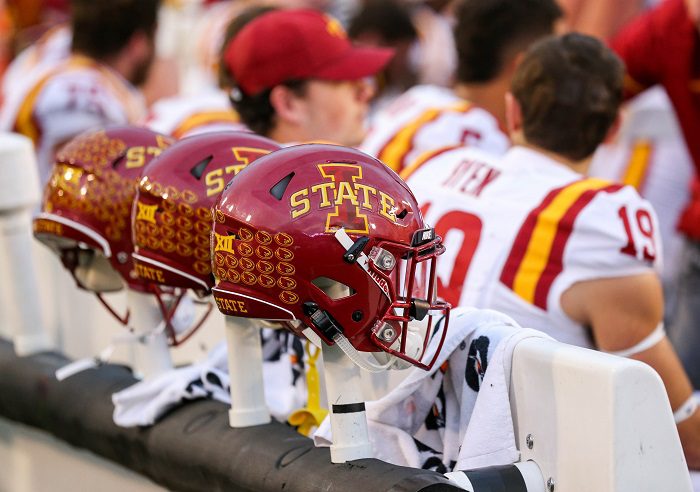 Iowa State redshirt sophomore quarterback Aidan Bouman entered his name into the NCAA Transfer Portal on Wednesday morning, according to 247Sports' Cyclone Alert.
Bouman did not see the field in 2021 and redshirted his freshman year in 2020, but had a shot as one of the six quarterbacks left on the roster after Brock Purdy declared for the 2022 NFL Draft.
Clearly, the 6-6, 250-pound quarterback didn't like the direction that things were going in spring practice and decided to take his talents elsewhere.
The former three-star recruit from Buffalo, Minnesota was the No. 23 pro-style quarterback and fifth-ranked player from Minnesota in the Class of 2020.
Likely a big reason for Bouman's departure is the presence of Hunter Dekkers, who was listed ahead of him on the depth chart for 2021 and seemed to have a leg up in landing the starting job at the beginning of spring practices.
Dekkers, a former four-star recruit out of Hawarden West Sioux (Iowa), has appeared in seven games over the past two seasons, completing 58.1% of his passes for 311 yards with three touchdowns and one interception. He was the second-rankled player in Iowa in the 2020 class and was also ranked as the No. 13 dual-threat quarterback that cycle.
"He would be today, absolutely," Matt Campbell said when asked if Dekkers was QB1. "I think you look at depth charts, with what you've done in game reps. He would be the one that has had the most game reps. But, those things are as you said, how many of these roles are going to be defined over spring practice and fall camp. You know, I would say all of those roles would be defined by spring practice and fall camp. But, if you were playing a game today, obviously Hunter is the player with the most game experience there, yes."