Big 12 News
Kansas vs. UNC Most-Viewed Championship Game on Cable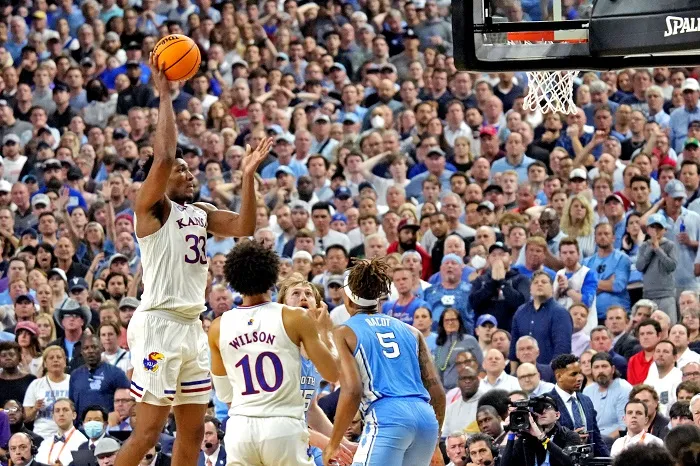 Kansas' historic comeback win over North Carolina made cable television history on Monday night becoming the most-viewed title game in NCAA Men's Tournament history.
According to the Associated Press, the Jayhawks' 72-69 triumph averaged 18.1 million viewers across TBS, TNT, and truTV. The recorded viewership showed a 4% increase from last year's title game between Baylor and Gonzaga on CBS.
This was the third time that Turner networks broadcasted the tournament title game, but the first time since 2018. Turner was supposed to have the final in 2020, but COVID-19 forced the tournament to be canceled.
Over the course of the entire 2022 NCAA Tournament, CBS and Turner averaged 10.7 million viewers, representing a 13% increase from last year.
It is also worth noting that Kansas' 16-point comeback win was also the third most-watched college basketball game in cable television history.
Second place belongs to a game that happened just two days prior; when North Carolina defeated Duke in the Final Four and effectively ended Coach Krzyzewski's illustrious career in front of 18.5 million viewers.
The most-viewed game in tournament history was the 2015 Final Four matchup between Wisconsin and Kentucky, which averaged 22.63 million viewers.