Big 12 News
Oklahoma State Forward Matthew-Alexander Moncrieffe Enters Transfer Portal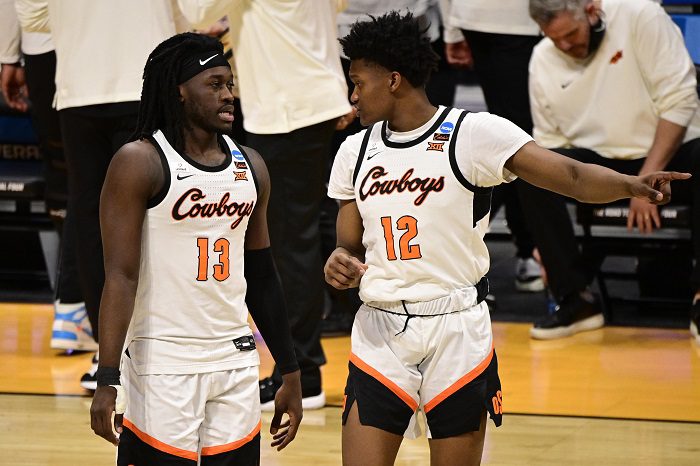 According to 247Sports' Travis Branham, Oklahoma State forward Matthew-Alexander Moncrieffe has entered his name in the NCAA Transfer Portal.
Moncrieffe is the third player for the Cowboys to enter the portal since their 2021-22 season came to an end. He joins Keylan Boone and Donovan Williams as players who will spend 2022-23 somewhere other than Stillwater.
In two seasons at Oklahoma State, Moncrieffe averaged 6.5 points per game shooting 51.2% from the field. He also averaged 4.6 rebounds per contest over 58 appearances and 21 starts.
Moncrieffe made his announcement via Instagram on Thursday afternoon.
"Cowboy nation these past two years have been nothing short of amazing for me," Moncrieffe writes. "The brotherhood I've built with my teammates, and all the adversity we faced helped make me into a better man. Stillwater and the people here will always hold a special place in my heart. With all that being said my time at Oklahoma State has come to an end as I feel it's in my best interest to enter the transfer portal."
As a member of the 2020 Class, Moncrieffe was rated as a four-star prospect by Rivals out of Mono, Ontario. Listed at 6-7, 215 pounds, the sophomore figured to be a big part of the 2022-23 Cowboys rotation. He will be a tough piece for Mike Boynton to replace and will be a hot commodity in the transfer portal.