Big 12 News
Thanks to New Vote, Arch Manning Can Now Sign NIL Deals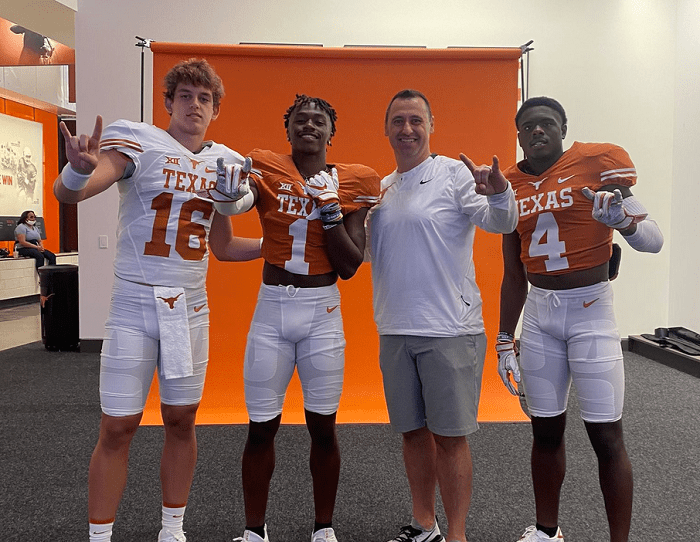 A new vote by the Louisiana High School Athletic Association will now allow high school student-athletes in the state of Louisiana to profit off their name, image, and likeness. For Isidore Newman quarterback and five-star prospect Arch Manning, that is terrific news.
Manning, Texas' most coveted target in 2023, is considered the top overall player in the country by Rivals, 247Sports, and On3.com. That not only means that every team in the country would be ecstatic to land him, but he also stands to make boatloads of NIL money in today's age of college football recruiting.
Other than Texas, the schools that are considered "in the race" for Manning include Alabama, Ole Miss, and Georgia.
FOX Sports' Bruce Feldman spoke with a source regarding the impact of the LHSAA's vote, and the source told him that "without question, the biggest winner is Arch Manning."
It will be interesting to see what kind of deals Manning chooses to land as he heads into his senior season, however let's be honest, it's not like he comes from a family that needs to jump on every deal that's put on the table.
He is a Manning after all.
Also, to give you an idea of what kind of young man Manning is, he barely has any social media presence (he just created a Twitter account in February), and his recruitment has been called "old school".
His head coach Nelson Stewart recently told The Athletic, "He's not caught up with what other people seem to be. We don't discuss things like NIL or conferences or uniforms teams wear. He's all about the school, forming relationships with every single coach on these staffs. He wants to get along in the locker room. When he goes to these schools, he's going as a recruit. There's no red carpet."
That doesn't mean Manning won't take advantage of the new NIL rules, it may just not be as much of a priority as it will be for other recruits.