Baylor Bears
Big 12 Baseball Weekend Preview: TCU Takes on Texas, Bedlam Series in Stillwater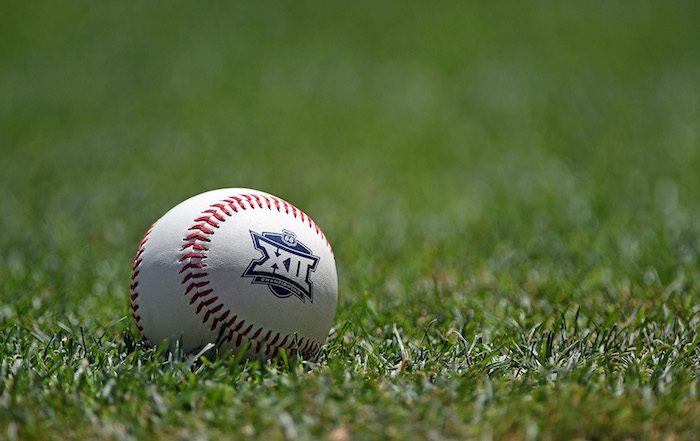 College Baseball is in full swing and after plenty of non-conference play, Big 12 action is here as the race to the conference title heats up.
There are plenty of big-time matchups heading into the weekend so let's take a look at the upcoming schedule.
Notable Games
#23 TCU at #7 Texas
If you can only watch one series this weekend, then this is the one to watch. A top 25 matchup always comes with high stakes and there is plenty on the line here in this series. TCU is fresh off a disappointing weekend against WVU and is looking to bounce back in a big way. Tommy Sacco, Brayden Taylor, and David Bishop have been on a tear this year and look to continue that against a good Texas pitching staff. Speaking of pitching, TCU will shake things up with their weekend rotation and they have a tough task ahead facing a solid Texas lineup that includes Ivan Melendez and Murphy Stehly. There is still plenty of games left but this could end playing a huge part in the Big 12 title race down the road.
Kansas State at #4 Texas Tech
These are two of the best offensive teams in the conference along with Texas. I have said a hundred times here that Texas Tech has the best offense in all of college baseball and I still stand by that. The Red Raiders have six starters batting over the .300 mark and are flat-out dangerous at the plate. Meanwhile, Kansas State is no slouch with sluggers such as Dylan Phillips and Dominic Johnson. When it all boils down I will take the bats of Tech in this one, but I wouldn't be shocked to see a few high-scoring games in this series.
Oklahoma at #6 Oklahoma State
I don't believe either team will score a bunch of runs because neither team has hit the ball extremely well this season over a period of time. Sure, this series will feature some key bats such as Jake Thompson and Peyton Graham but the pitching matchup on the mound will be the thing to watch over these three games. Oklahoma's Jake Bennett has been excellent this season and Oklahoma State's Justin Campbell has played well with the exception of his last appearance against Kansas State. I know Oklahoma State is a top ten team but don't be surprised to see this gritty Sooners team put up a good fight this weekend.
Baylor at West Virginia
While there are going to be plenty of key matchups this weekend, this is another big one in Morgantown. Neither team has been great at the plate this season, and both have relied on pitching to get them through some tough games. There are two great pitchers this weekend with West Virginia's Ben Hampton and Baylor's Tyler Thomas. Also keep an eye on Jacob Watters who has been solid as of late. Pitching will play a significant role in this series and both of these teams need to take this series. Baylor is running out of opportunities and West Virginia looks to stay in the top half of the conference after knocking out TCU last weekend.
Other Games
Illinois State at Kansas
Kansas hasn't been good this season, but this is a series that they could win. The Redbirds have been mediocre so far and while the Jayhawks have their own issues, they have a couple of guys who can hit the ball and I really enjoy watching shortstop Maui Ahuna. He has been a bright spot for Kansas and this team desperately needs some wins even if it isn't in Big 12 play.