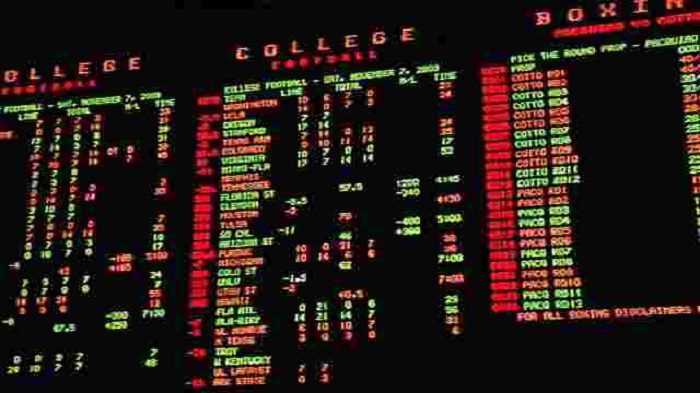 Online sports betting is not just a fun way to make every game count. It's an opportunity to yield a profit in your spare time. Plenty of amateurs have created a beer money stream by developing their sports betting skills.
Smart sports bettors don't rely on gut feelings and hope to make money consistently. They understand the value of digging into the numbers and getting the best deals.
Odds comparison tools are the primary tools to get the best deals and improve your betting experience. Let's take a look at how this tool can take your performance to the next level.
Get the best deals for your money
Sportsbooks have become extremely good at matching each other's odds to stop their customers from moving from one brand to another. Yet they've never managed to perfect it, because they still have to compete against each other.
For the average person, it's an opportunity. A few points of difference in the odds can radically change your profits. Rather than jumping around from sportsbook to sportsbook, you can utilize a simple sportsbooks odds comparison tool to find the best deals.
Find the mistakes
With thousands of markets running at any one point, mistakes happen. The global sports betting market is worth $58.9bn, and it is only expected to grow. Sportsbooks regularly make mistakes in their odds.
Known as the arbitrage strategy, finding these mistakes can allow you to take advantage of incredible odds. Once a wager has been placed, sportsbooks have no choice but to honor that bet at the price given.
Take advantage of the biggest bonuses
Bonuses are a fact of sports betting. Truthfully, there's little difference between the various sportsbook brands. With few exceptions, they offer the same experience and similar interfaces, only in different colors.
Either way, it's not enough to properly differentiate one legit sportsbook from another. It's the bonuses that attract players. From free bets to loyalty schemes, these are the promotions that attract players.
The relentless competition within the industry forces sportsbooks to offer more lucrative bonuses. Use this tool to track down the biggest promotions at a glance.
If a sportsbook has better odds, but another has a better bonus, you can strategically track these differences down and determine who to place your bets with.
Get the best sports betting guides
Strategy is what separates the good sports bettor from the great sports bettor. All professional gamblers have a system in place to maximize their winnings.
Every sport will also have varying strategies. You cannot apply general principles to every sport and expect to get the same results.
You can also use this odds comparison tool to access its accompanying betting guides. Learn more about what it takes to succeed in your favorite sport and take your existing strategy to the next level.
It's also worth examining third-party guides on upcoming events such as the NCAA tournament 2022.
How to use an odds comparison tool
Odds comparison tools are relatively simple in their construction. They follow the markets and report to a centralized interface in real-time. This allows you to compare odds across all the major sportsbooks immediately.
But how do you utilize an odds comparison tool?
It couldn't be simpler to get started. Most odds comparison tools don't even require you to create an account.
Just enter your chosen market into the search bar or accompanying menu and browse the odds. They're listed in a simple table with links to the market. All good odds comparison tools are updated in real-time, so you know the numbers you see are accurate.
Many tools will even allow you to toggle between fractional, decimal and numerical odds to compare using numbers you understand.
Before placing any wager, using an odds comparison tool is essential. Even minor differences can add up to hundreds of dollars in profit lost over time.
Of course, odds comparison tools are not the be-all and end-all of successful sports betting. You still need comprehensive strategies and knowledge of your chosen markets. Understanding the form of teams and players will help you make smart bets.
Conclusion
Working with an odds comparison tool is not an optional extra if you want to succeed at online sports betting. While some old-fashioned gamblers will stick to their tried-and-tested strategies, it's much slower and less efficient.
Modern odds comparison tools have never been more powerful. Add one to your repertoire and streamline the way you make a wager.
Have you used an odds comparison tool yet?