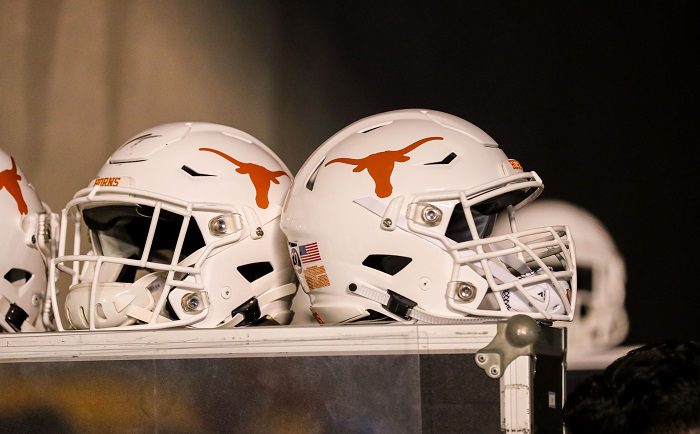 Outside of the Kansas Jayhawks, it has been the Texas football program that has been the farce of the Big 12 for the last decade.
The Longhorns have the resources to be a Top 5 team each and every year, yet for a host of reasons, they've continued to underachieve. "Texas has a culture problem" is an overarching statement that is widely used to describe the Longhorns' struggles, and for the most part, that is the issue at hand.
One of the most profitable and recognizable brands in all of sports should not have an 83-67 record since 2010. That just shouldn't happen, and it sounds like the players are fully aware of the sitatution.
Senior defensive lineman Moro Ojomo is deadset on his class being the one that turns things around for the Horns.
"Players have to make a stand and basically [say] 'enough is enough'. 7-6 B.S. [at] Texas isn't happening no more. We have the ability. We have the talent. Get your mind right. We're gonna go win."
Texas certainly has the pieces in place to be successful in 2022, but the age old question still stands: "Is Texas back?"