Big 12 News
West Virginia AD Shane Lyons Wants a Traditional Hire for Next Big 12 Commissioner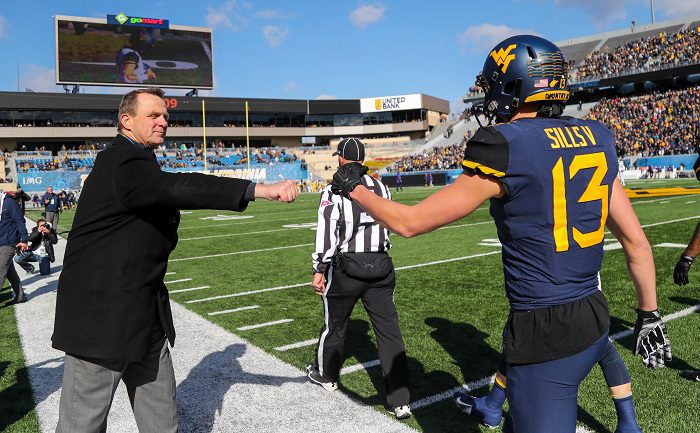 The ever-changing landscape that is college athletics has forced NCAA and conference leadership to adapt and overcome on nearly a daily basis in the last calendar year.
The birth of name, image, and likeness, and the NCAA Transfer Portal has changed the way that athletic programs operate and those are just two examples of new "issues." Not to mention conference realignment, television contracts, college football playoff expansion, and the consensus that college athletes could be viewed as university employees in the near future.
When you have a changing landscape and lose your conference leader, like the Big 12 will sometime in 2022, it places an emphasis on making the right hire to succeed the man that has kept you alive through two phases of realignment.
When Bob Bowlsby steps down as the Big 12 commissioner, it will be the end of an era and the beginning of a new one. Four new teams will be joining the conference in 2023, and when they arrive they will likely have to share space with the cash cows they are replacing for a couple of years. That is going to take delicate hands to manage, so, again hiring the right person for the job will be vital for the future of the Big 12.
West Virginia athletic director Shane Lyons thinks that the Big 12 needs to make a traditional hire in this situation, and I can't say that I disagree.
What the conference doesn't want to do, is make the same mistake the that Pac-12 did: go out and hire a guy whose majority of experience comes as a television and entertainment executive. George Kliavkoff worked at MGM, Cirque du Solieil, Hulu, and NBCU among other places before taking the position of Pac-12 Commissioner. Simply put, he probably wasn't the best fit for the job but being a lifetime board member for large companies has its perks I suppose.
No, what the Big 12 needs to do is go out and hire someone with experience in the field. A name that resonates with those around them and someone who will help lead this conference into its bright future.