Kansas Jayhawks
Watch: Kansas Basketball Player Chris Teahan Throws 65-Yard Touchdown Pass in Spring Game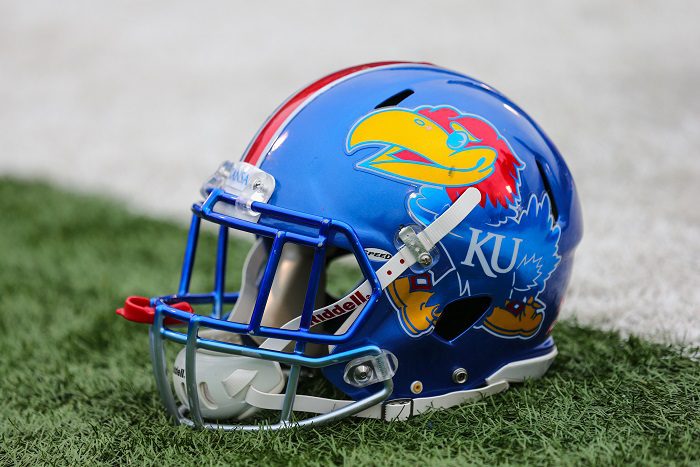 The Kansas basketball team is coming off a National Championship the same week Kansas football is playing its spring game.
KU football is certainly worlds away from where the basketball program is, but Lance Leipold is giving Jayhawks fans reason for optimism. It's been a thrilling week in Lawrence, and the spring game saw the two programs collide in a fascinating way.
Chris Teahan has played sparingly during his Kansas basketball career as a walk-on, but finished as a National Champion as a super-senior. Well, on Saturday, the Leawood, Kansas native, showed off his ability on the football field when he entered the spring game and capped it off with a 65-yard touchdown pass.
Check it out here.
Teahan was a two-sport athlete at Rockhurst High School in Kansas City, Missouri, where he led the team in scoring in basketball and was a wide receiver on the football field where he earned all-district second-team honors his senior season.
But the lefty was showing off his arm on Saturday in Lawrence. And while it admittedly looks like the defensive back backs off a bit to let the moment play out, it's still damn impressive.
Given the issues KU football has had at quarterback in recent seasons, was Teahan playing for the wrong program all along? Probably not, but it makes you wonder.