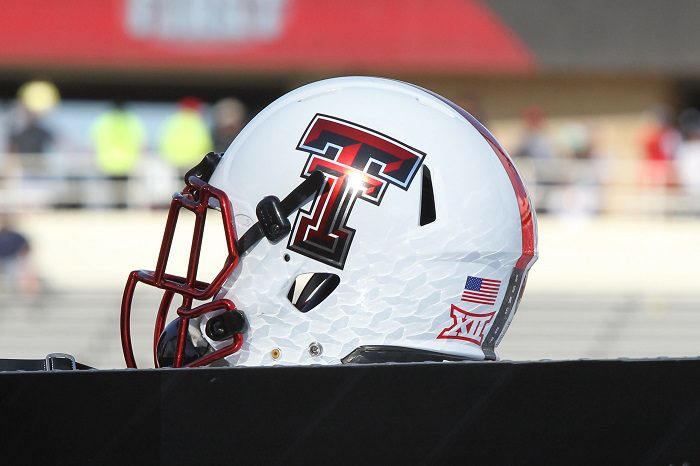 New Texas Tech head coach Joey McGuire has had an impressive offseason as the new leader of the Red Raiders. But things could be getting even better.
On Sunday at a Rivals Camp in Dallas, five-star offensive guard T.J. Shanahan flashed his gloves, showing he was representing the Red Raiders.
Here's the video.
Rivals has Shanahan listed as the No. 1 guard in the country and a Top 10 recruit for the Class of 2023. The Westlake, Texas native has offers from all the top schools in the country, including Alabama, Ohio State, Florida, Michigan, Oklahoma and several others.
Shanahan then shared the tweet on his own social media profile.
We have no idea if Joey McGuire can pull this off, but if he does, it will be another sign of the turnaround coming to Lubbock, Texas.
Texas Tech currently has the No. 1 ranked 2023 class in the Big 12 and the No. 2 class in the country. Granted a large part of that it because McGuire already has 14 players committed for next year, but regardless, for a guy who hasn't even been a head coach at the college level, this is darn impressive.