Baylor Bears
Big 12 Baseball Power Rankings: Red Raiders Retain Top Spot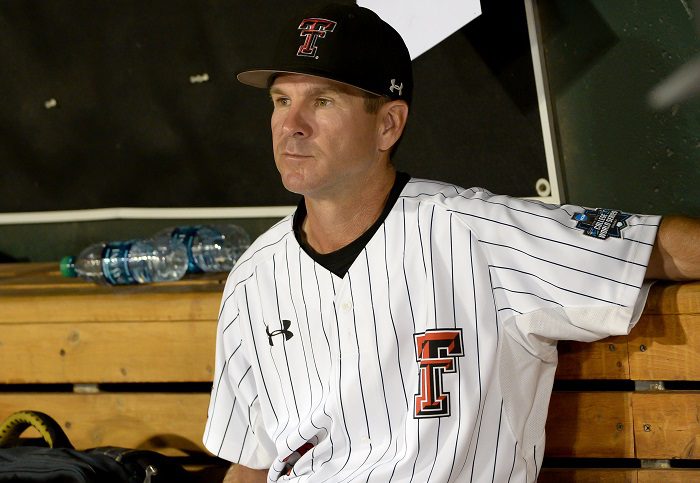 Baseball is in full swing as conference play has arrived. Each week I will release my Big 12 baseball power rankings and here are this week's rankings.
Although they had some midweek struggles last week, they managed to take care of business last weekend at home against Kansas State. In their three-game series, the Red Raiders swept the Wildcats as they outscored them 27-9. As of right now, I still believe this is the best team in the Big 12.
This team was really close to dropping the series to Oklahoma but thanks to a late-game push on Saturday night, they were able to turn their weekend around taking two out of three games against Oklahoma. The Cowboys will get a good test this weekend on the road in Morgantown which should be a great series.
One could argue that the Longhorns belong higher on this list but until Oklahoma State drops a series then I am going to keep them above Texas for the time being. With that said, Texas did manage to knock TCU out of the top 25.
This team continues to impress me as the weeks go by. I wasn't sure what to think of them earlier in the year and they have now won 11 out of their last 13 games and six in a row after they beat up on Penn State Tuesday night. They have another tough test this weekend against a top ten Oklahoma State team and if they are able to win that series, then this team belongs in the top 25.
It has been a rough two weeks for TCU, but they are a top-five team in the Big 12. At one point I thought they could have hosted a regional, but I think that ship may have sailed already unless they start to turn things around quickly. This team has the talent to make some noise in the conference, but I am waiting for them to take that next step in conference play.
I know they have lost their last two series, but they have shown some fight over the last two weekends. They had Texas on the ropes in their third game of that series and blew a big lead. The same thing happened last Saturday as they were about to take the first two games against Oklahoma State but yet again blew another lead. They have played up and down this season, but I still believe this team can make a postseason run.
The Bears have had some problems since conference play started. They fell flat against the Sooners a few weeks ago and then got swept by West Virginia. While there still is plenty of baseball left, this team needs to get it together sooner rather than later.
While they still aren't a good team, at least they have finally moved from the last spot. This team was able to take a game against Texas Tech somehow two weeks ago and they just completed a sweep over Illinois State.
After dropping the series to Oklahoma State and getting swept by Texas Tech, this team yet again has another tough matchup ahead with Texas this weekend. Unfortunately for Kansas State, I don't see that going their way either.