Big 12 News
Mike Gundy Noncommittal on Spring Game Format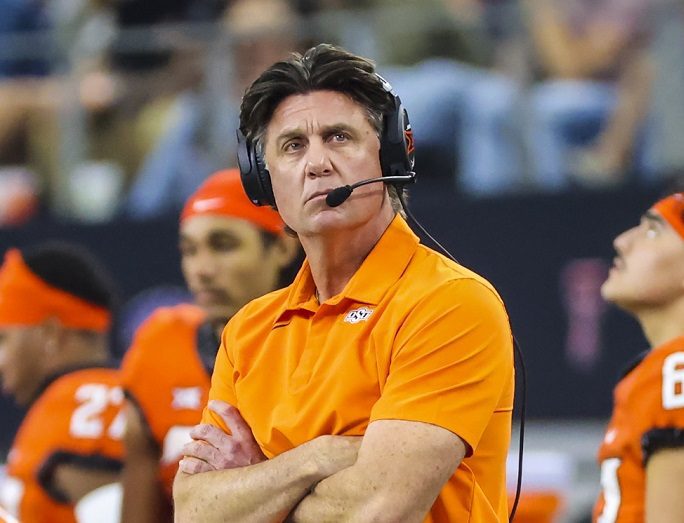 Oklahoma State's spring game, or "Spring Finale," is set for Saturday, April 23 at 1:00 p.m, just 10 days from the time that this article was written.
However, don't expect to know the format under which the game will be played, especially if you ask Mike Gundy. The Cowboys head coach was noncommital on a plan for the spring game when asked at the Alabama coaching clinic last week.
"Very, very little," Gundy said when asked if he'd started to put together a format for the spring game. "I really wanna play a game. I just don't know if we have the offensive line to do it. I don't want to risk setting it up that way and then one person get a turned ankle and have to almost shut it down. That wouldn't be fair to the fans. So, we'll try to have it done by Wednesday, decide what to do as these practices move forward.
"We're gonna do 7-on-7. We'll do some team run. We'll do some individual. We'll do a lot for the fans. We just have to make a decision on how much 11-on-11 we would do with the exception of just doing it at the end so we get an hour's worth of work and then hoping we can stay healthy all the way to the completion."
It sounds like a true 11-on-11 game is unlikely at this point, but there is still some time for things to change. Just don't be surprised when Gundy marches only skill players out on the field to keep the risk of injuries lower.