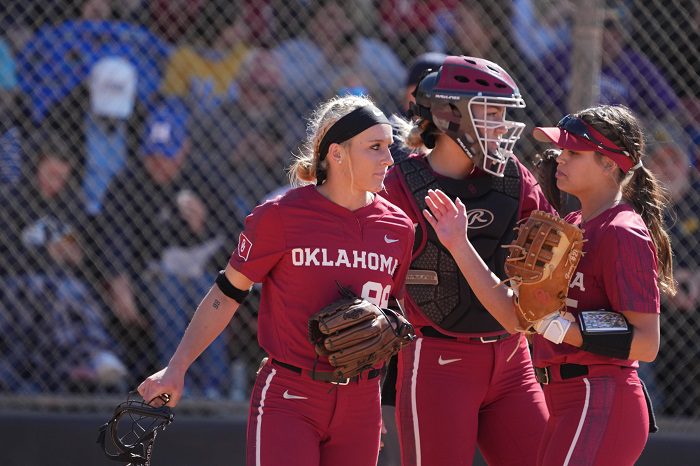 By this point in time, you know that the Oklahoma Sooners and Oklahoma State Cowgirls are among the nation's best teams in Division-I softball.
The Sooners are the only undefeated team left in the country at 36-0, giving them the best start in college softball history. They are ranked first in several statistical categories, some of them by wide margins.
Oklahoma State has won 14 of its last 15 games and had looked like one of the best teams in the country as of late, earning them the six spot in the NFCA Coaches Poll.
Those two programs will get the spotlight, considering they are Division-I programs, but the State of Oklahoma's impressive softball resume doesn't end there.
Rogers State University, a Division-II school in Claremore, Oklahoma, and my alma mater, currently sits at No. 2 in D-II softball with a 35-3 record. UCO, or Central Oklahoma, located in Edmond, Oklahoma, is 34-6 and ranked No. 10 in D-II. Oklahoma Christian, from Oklahoma City is 32-8 and ranked 16th in the nation in D-II softball.
At the NAIA level, Oklahoma City University is 29-4 and ranked No. 1 in the country, while USAO (University of Science and Arts of Oklahoma) is ranked fifth nationally with a 35-6 record. Even at the NJCAA (JUCO) level, Oklahoma has representation at the top, with Seminole State College ranked fourth with a 28-1 record.
Softball is quickly becoming the women's equivalent of college football, as its popularity has skyrocketed over the last few years. According to St. Peter's Tribune softball is the fastest growing sport in the NCAA.
"In 2018, 70 teams reported revenues of $1 million or more. Softball's revenue increased by 339.6 percent, which makes it the fastest growing sport in the NCAA. The sport's viewership has also increased significantly in recent years."
The fast-paced, high drama sport is extremely entertaining to watch and, as of recently, the State of Oklahoma is the hub. In fact, the headquarters for Team USA softball is located in Oklahoma City, as is the location for the Women's College World Series every summer. So, maybe it's not a coincidence that this little "fly-over state" is where the top teams in the country are located.