Big 12 News
Woodi Washington is Pushing to be Oklahoma's Next Elite Cornerback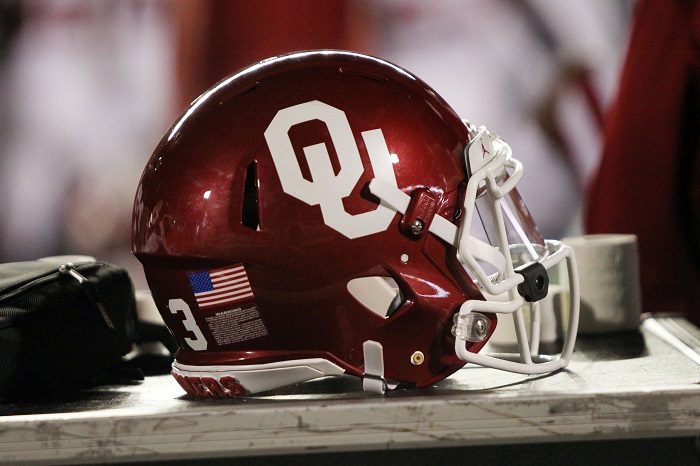 The Oklahoma Sooners have not had a cornerback selected as an All-American in 19 years. Derrick Strait was a first-team All-American in 2003. Not only that, the Austin, Texas product was the best defensive back in the nation, collecting the Jim Thorpe Award and Bronko Nagurski Trophy. He also played for OU's current head coach, Brent Venables, who was co-defensive coordinator at Oklahoma in '03.
One player who might end the nearly two-decade drought is Woodi Washington. According to coach Venables, the 5'11" redshirt junior corner from Murfreesboro, Tenn., has been the most consistent player this spring.
"I think he's been one of the most consistent guys at all three levels," Venables said. "I like our skill in the secondary. We're still learning language, alignments, and some of the fundamental things that we want them to do, communication things, trying to create as much stress as we can. But I really like that secondary group led by Woodi. He's been our most consistent guy."
Washington played in 16 games (with 11 starts) the last two seasons—all 10 in 2020 and only six last year due to injury. He started the first two games of '21, but sat out with the injury during the next seven games and returned in Week 10 against Baylor. In those six games, Washington logged 27 tackles and picked off two passes—both in a loss to Oklahoma State. The first led to a touchdown, and the second squelched a Cowboy scoring threat. Washington made 45 tackles and had two interceptions in '20.
Washington played under the guidance of Roy Manning for three years, and when Manning followed Lincoln Riley to USC, Washington remained loyal to the Crimson and Cream. His new mentor, Jay Valai, sang high praises of Washington's skills.
"Woodi is a vet, and he's been part of the game," Valai said. "He understands the game, and he has a high level of 'want-to.' The biggest thing is working his details and understanding the craft and where he fits in this defense. He's been busting his tail. He's always asking questions, being intentional, and being a good leader for the entire room.
"The thing that he doesn't want to do is just be a guy. If you want to be a dude, it's the extra details. That's where Woodi's mindset has been, and he's really working to become elite and elite in everything he does on and off the field.
"We think he's noticing that and understanding that fit in Coach Venables' culture from top-down. That's one thing we are pushing from him is wanting more. For everybody across the board, one thing we're trying to destroy now is (lacking anything). We don't want guys who lack passion, lack tenacity, lack a 'want-to,' lack being intentional. All those details have to be intentional, finite, and to the point. We know if we do those things, we'll be elite in everything we do."
Washington likes that Valai is pushing him to become an elite cornerback.
"I'm probably the leader in the group. So I'm letting him push me and keep getting me better."
Linebacker David Ugwoegbu, a senior and veteran who has played in 38 games as a Sooner, said Washington motivates fellow players in practice.
"Woodi is a guy that comes in and competes every single day," Ugwoegbu said. "Woodi is going to give it his all every single day. I can say for sure that Woodi pushes me because from snap number one of practice to the end of practice. You don't see a change in Woodi. His intensity when it comes to practice is definitely something that drives the rest of the guys. It's easier for young guys to follow when the leader and the older guy in the group is easier. That just sets the standard and the tone for everybody else to fall in."