Baylor Bears
Baylor Athletes to Receive Nearly $6,000 for Meeting Academic Requirements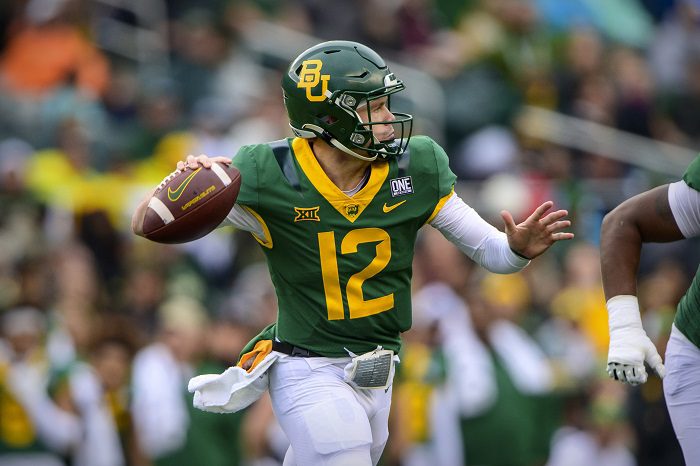 Baylor, like other schools in the Big 12, is doing everything it can to use name, image, and likeness to its advantage by creating opportunities for student-athletes that previously wouldn't have been possible prior to rule changes concerning player compensation in collegiate athletics.
The Baylor athletic department recently became one of 25 programs that have established a fund for their student-athletes to benefit from in response to last summer's ruling of the NCAA vs. Alston Supreme Court case that found that NCAA rules limiting education-related compensation violated section 1 of the Sherman Act.
According to SicEm365, Baylor athletics' new $2.1 million annual fund will be divided up amongst some 500 student-athletes who meet academic requirements, giving each athlete access to $5,980 per academic year.
"This is now permissive," Baylor athletic director Mack Rhoades said. "You don't have to do it, but you can do it. Different conferences have governed it different ways. Some it's open to any student-athlete no matter whether or not they're on athletic scholarship or not. Some it's just open to the student-athletes that are on athletic scholarship."
Student-athletes will receive two payments per school year, divided equally in the fall and spring semesters as long as academic requirements are met.
This new compensation will not affect what athletes are receiving for the cost of attendance, an estimated $1,300 per month, bringing the total yearly compensation for a student-athlete at Baylor to nearly $22,000.
"We have student-athletes that are being fairly well compensated," Rhoades said. "We'll have some other student-athletes here in the near future that are going to be compensated extremely well via name, image, and likeness."
"But again, we're gonna be careful and thoughtful on how on how we do it."