Big 12 News
Quinn Ewers Explains Why He Originally Committed to Ohio State Over Texas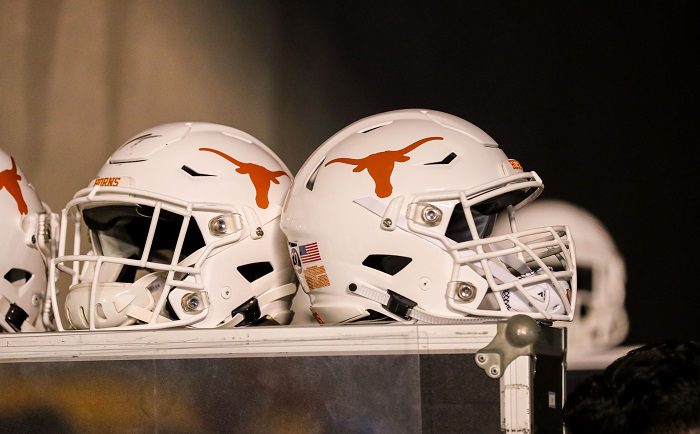 Quinn Ewers grew up in Southlake, Texas, as a Longhorn fan and now he plays quarterback for his favorite team, but a year ago it didn't seem likely that this would happen with Ewers in Columbus, Ohio.
"I grew up always watching the Longhorns play, wanting to be in that burnt orange," Ewers said Thursday in a press conference. "There was a little obstacle in between, but I ended up here. I'm very thankful for all the opportunities God has given me, and I'm excited to be in the home state."
Ewers originally committed to Tom Herman and the Longhorns in 2020, but with the writing on the wall that Herman was on his last leg in Austin, Ewers re-opened his recruitment, and less than a month later he was committed to the Buckeyes.
Then, he re-classified and joined Ohio State a year earlier than anticipated, after skipping his senior year at Southlake Carroll High School (TX). One of the reasons for his re-classification was his developmental clock, but the other reason was Name, Image, and Likeness, which Ewers took advantage of while in Columbus.
At the end of the day, Ewers felt better about being in Texas, where his friends and family are and that was why he came back to the Lone Star State.
"I feel like I committed more emotionally," Ewers said about his commitment to Ohio State. "But at the end of the day, I ended up where I think I should be. That's all there is to it."
Although he was asked several times about his tenure at Ohio St., Ewers responded with a quote from his coach that has been heard several times from local media.
"Coach Sark once told me that's why the rear view mirror is so small and the windshield is so big," Ewers said. "Put the past (Ohio State) behind you and focus on what's ahead. I'm super excited about what's ahead, for sure."
Now, Ewers is battling Hudson Card for the starting job in Sarks high-powered offense, and he likes where things are standing right now.
"As of right now, I feel pretty comfortable with what's been installed," Ewers said. "I'm excited to keep learning because I've obviously got a lot of learning to do within the offense. As of right now, I'm pretty comfortable."