Big 12 News
Iowa State Set to Launch NIL Collective: Report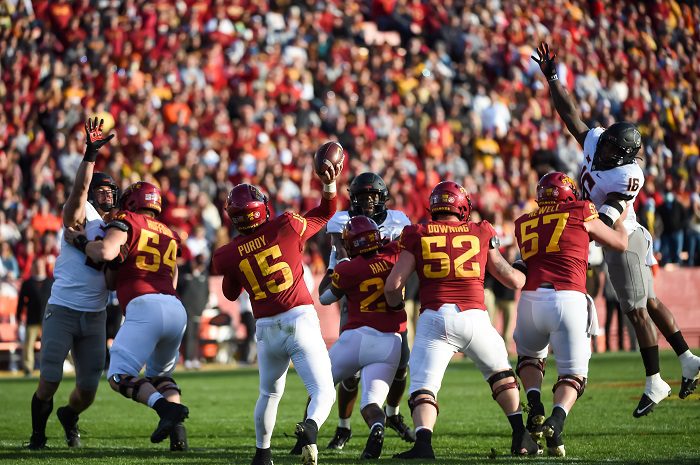 Chris Williams of Cyclone Fanatic announced on Monday that some"heavy-hitting boosters" around the Iowa State program are set to launch an NIL Collective in the coming weeks.
Collectives like this one are popping up all around the country to aid their respective programs with the modern-day recruiting battle that seems to take more and more funds every year.
These organizations aren't affiliated with the schools per se, but they do assist with funding name, image, and likeness opportunities for potential future student-athletes.
Having an NIL collective has become necessary to stay at the forefront of college football in the era of name, image and likeness, and the schools that fall behind in this department will be at a disadvantage in the near future.
According to On3, NIL experts have predicted to On3 that every Power 5 school will be affiliated with at least one by the end of 2022. Those same experts also said that if a Power 5 collective does not amass at least $5 million in an annual war chest, it will be difficult for it to keep pace with rival school collectives in the ultra-competitive world of football and basketball recruiting.
Iowa State is just doing its part to stay ahead of the curve and with the everchanging times, and the Cyclones are the seventh-team in the Big 12 to have an NIL collective, leaving Baylor, Oklahoma, and Oklahoma State as the only programs yet to launch one offically, according to On3.