Big 12 News
Texas Tech Lands Top Transfer TE Baylor Cupp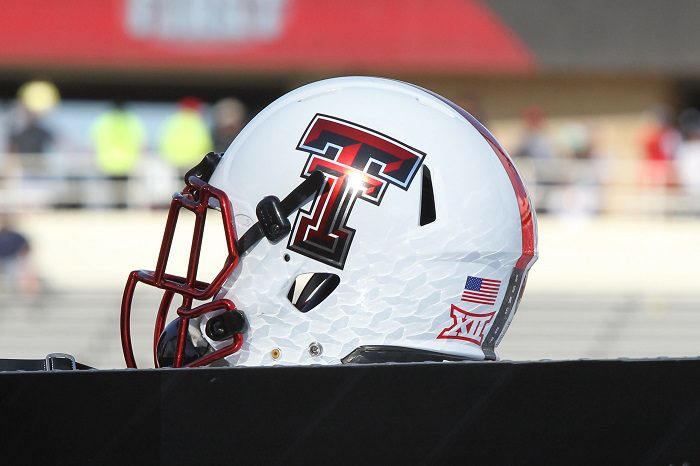 Joey McGuire is building quite a team down in Lubbock by using the transfer portal and the 2023 recruiting class as a means to bring in top-tier talent for the Red Raiders.
On Tuesday, Texas Tech landed a big commitment from Texas A&M transfer tight end Baylor Cupp.
Cupp was listed as the No. 1 TE in the 2019 class by 247Sports and is a freakish athlete at 6-7, 240 pounds.
Even more impressive is that Cupp is the second-highest ranked tight end in 247Sports history with a 0.9731 composite score, which made him the eighth-best player in the state of Texas at the time he committed to the Aggies.
Charles Power, a national writer for 247Sports, compared Cupp to Kansas City Chiefs Tight End Travis Kelce out of high school in his evaluation in 2018.
"Tall, athletic build. Has little bad weight and a frame that could carry 260 pounds. One of the most explosive overall athletes in the 2019 recruiting cycle. Tests exceptionally well athletically and is a standout in track & field running the 200 meter and throwing the shot put. Advanced enough as a jumbo athlete that he could succeed as a defensive end in addition to tight end. Plays in a run-heavy offense and excels as a run blocker. Uses his natural strength to drive defenders off the ball, often spiking them into the turf. One of the best combinations of blocking and athleticism at the position in several cycles. Most of his production as a receiver comes off of play-action, with him often blowing past opposing defensive backs resulting in wide-open plays. Has the skill set to become a versatile and complete in-line tight end at the next level. Doesn't have many opportunities to make contested catches. Tends to body-catch at times and can be hesitant in attacking the ball as a pass-catcher. Raw as a route-runner and will need to continue developing on that front. Projects as an early contributor at the Power 5 level with the upside to develop into one of the top tight ends in college football."
Injuries plagued Cupp at the beginning of his career at Texas A&M, but after recovering from an ankle injury (2019) and shoulder injury (2020) that kept him sidelined, Cupp appeared in 10 games in 2021, including one start. The Aggies staff misused Cupp in their system and used him almost strictly for blocking purposes, leading him to Lubbock.
If Cupp can recapture his potential at Texas Tech, we could be looking at an All-American selection at tight end in the near future.