Big 12 News
On3 Predicts Arch Manning Will Sign With Texas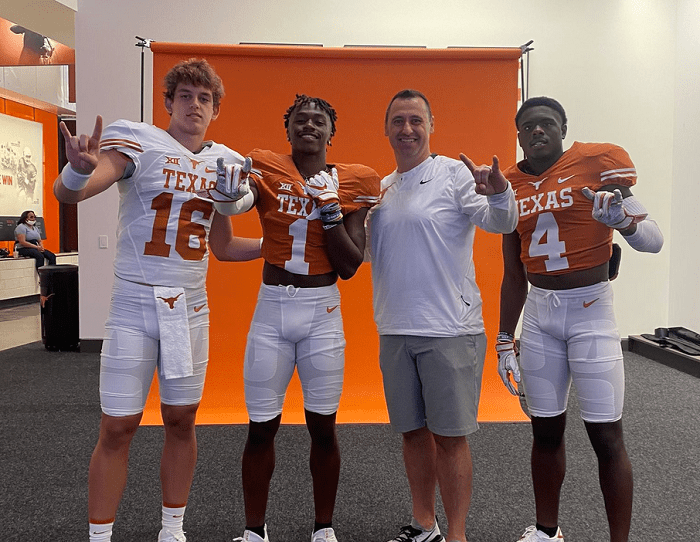 According to the On3 Recruiting Prediction Machine, Texas has taken the lead in the race to land Isidore Newman's five-star quarterback Arch Manning.
As it sits, Texas is said to have a 38.1% chance to land Manning, with Georgia next in line at 32.5%, and Alabama at third with 27.2%.
The Longhorns take the top spot from Alabama, who was listed as the On3 RPM favorite last week with a 36.8% chance of landing Manning, down nearly 10% this week.
It sounds like this race is unofficially down to three schools, with Manning taking important spring visits to Texas, Georgia, and Alabama over the last six weeks, hence the prediction machine's confidence in those three programs.
If you ask Chad Simmons, On3's Director of Recruiting, all three schools feel good about where they stand.
"Depending on who you talk to, you hear it is a different two schools at the top," Simmons reported earlier this week. "The school I have heard the most about consistently is Alabama with Bill O'Brien being the leader in Manning's recruitment. Not far behind though is his connection with Steve Sarkisian of Texas and Buster Faulkner at Georgia.
"Schools like Florida, LSU, and Ole Miss have tried to stay in this race. But it is a three-team race. The question now is, when will Manning make his decision?"
At this point, it just seems like a matter of time before one of these schools have their QB of the future, and what a bright future it looks to be.