Oklahoma Sooners
Watch: Josh Pate Takes Oklahoma Over USC in Potential Over Next Five Years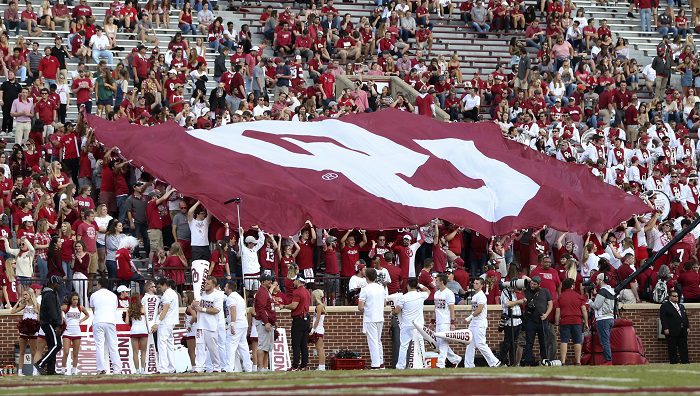 "The Oklahoma [fans] mood right now, it's appreciating the sizzle but preferring the steak," 247Sports' Josh Pate said juxtaposing the Lincoln Riley era to the Venables era that Oklahoma has been in for a little over four and a half months.
Oklahoma fans have been on a rollercoaster since losing Beldam in late November and seeing their prodigious offensive-minded head coach hop on a plane to Los Angeles the next morning.
However, since that day, there has been a quiet confidence rising in Norman and it is all centered around one man: Brent Venables.
"Nationally, folks still think they're out there crying about Lincoln Riley," Pate said about the national perception of the Oklahoma fan base. "They're still raw about him, but the tears have long since dried up. These people are very, very excited about Brent Venables.
"It's nice to have a video-game offense. That was fun, that was very nice. It's not like they didn't like that. They loved a quarterback always being in Heisman contention. They loved to be an offense that the rest of the country looked at and feared. They loved that they virtually ran the Big 12. They loved all of that, but I will tell you what they didn't love. They didn't love going into a playoff situation and knowing they were going to need 50+ if they stood any chance of winning.
"That was Oklahoma football when Lincoln Riley was there. This is the Oklahoma mood."
Pate goes on later in the Podcast to answer the question, "Who Would You Rather Be: Oklahoma or USC for the Next Five Years?"
Here is his response, an excerpt from the Late Kick Live Episode 254.
"I take the Oklahoma side of the argument," Pate said. "Take your sizzle, take your ornaments. I've got the steak, I've got the tree over here. We had the ornaments, we never had the tree to hang them on. There was never a solid nucleus of this program. We got exposed when we were on the biggest stages against Georgia. We got exposed when 'Bama hung 28 on us before we even blinked. We want a guy who's actually coached a defense at a relatively high level, and by relative, I mean best defense in the country in any given year.
"We want a guy that's infectious, we want a guy who eats, sleeps, and breathes Oklahoma instead of himself," Pate joked. "Yeah, I said it, because I'm an Oklahoma fan right now."
"I'll take Oklahoma's future over USC's future because I've seen what a program can be at its maximum potential under Lincoln Riley. It happened [at Oklahoma], and you know what, it wasn't good enough."
"Brent Venables is gonna get [Oklahoma] there, and then take [them] the next step beyond. So give me Oklahoma."