Baylor Bears
Big 12 Baseball: Texas, Oklahoma State, and Oklahoma Dominate Friday Night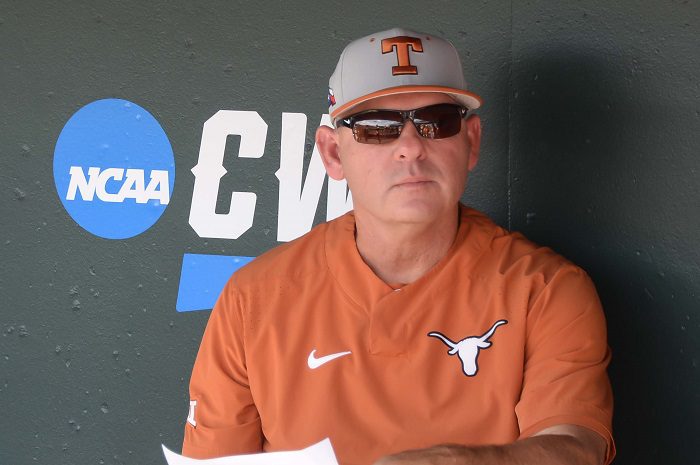 We are in the fifth full weekend of conference play as all nine Big 12 teams (sorry Iowa State) are back in action on the diamond this weekend. There are several big-time matchups around the conference and here is what happened in the Big 12 on Friday night.
Notable Games
#3 Oklahoma State: 12
#21 TCU: 2
The score here explains the entire story of the game. Oklahoma State rocked TCU starting pitching Riley Cornelio as the Cowboys got off to a fast 6-0 lead after three innings of play. Things wouldn't get any better for the Frogs because Oklahoma State would keep the scoreboard busy piling on the runs throughout the game. Nolan McLean, Griffin Doersching, and Jake Thompson all hit home runs for the Cowboys on Friday Night. Meanwhile pitcher Justin Campbell was excellent on the mound. Campbell completed eight full innings allowing just two runs while striking out 14 batters on the evening. It was a dominant performance by Oklahoma State as they look to take the series on Saturday.
#10 Texas: 20
Baylor: 1
I thought Baylor would have a chance in this series due to the fact that Texas has struggled over the last week or so. That wasn't the case on Friday night as the Longhorns absolutely crushed the Bears from start to finish. Trey Faltine got Texas up 3-0 in the second inning and they never looked back. The Longhorns would hit five homers on the evening as Silas Ardoin, Ivan Melendez, Skyler Messinger, Douglas Hodo, and Kimble Schuessler all went yard. While it was a big win for Texas, it felt like Baylor hit rock bottom. It is going to be interesting to see how these teams respond in game two.
Oklahoma: 15
Kansas: 2
The Sooners got back on track in conference play as they dominated the Jayhawks. Oklahoma had a 4-0 lead before Kansas put two runs on the board, but the Sooners went on to score 11 runs in the final four innings to put their opponent away. Max McGwire hit a homer while Peyton Graham and Blake Robertson combined for seven RBIs on the day. Meanwhile Oklahoma starting pitcher Jake Bennett got back in the win column allowing just one earned run in six innings of work. It was a great start to the weekend for the Sooners and they have a chance to win the series on Saturday.
Postponement
Game one of the Texas Tech/West Virginia series will be moved to Saturday as these two will play a doubleheader.
Other Games
Kansas State: 13
UC Irvine: 8