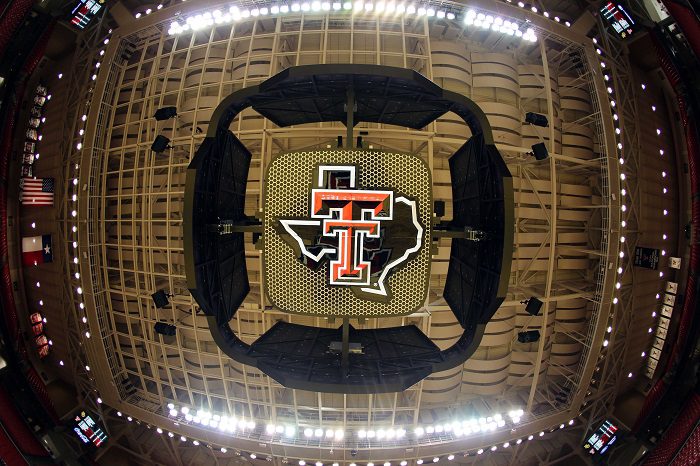 Kevin Obanor gave Red Raiders fans a sigh of relief on Friday, after he announced that he is electing to use his extra year of eligibility and will be back as a super senior for Texas Tech.
Obanor played a major role in the success of the Red Raiders this previous season, starting in all 37 games while averaging 10 points and 5.5 rebounds per game.
The first year Red Raider helped lead Texas Tech to a 27-10 record, finishing 3rd in the Big 12 before being knocked out of the NCAA Tournament in the Sweet 16 by Duke.
The March standout announced "I'm coming back because I love everything Texas Tech is about, from the fans to the coaching staff, also, we have some unfinished business for the goal to leave Tech better than it was found."
Obanor was previously at Oral Roberts for three seasons, recording three double-doubles during their Cinderella run in 2021 that was ended in the Sweet 16. The 6'8 forward carried this momentum over to the 2022 tournament for the Red Raiders, also putting up three double-doubles.
Every March, chatter starts to make its rounds about senior-led teams making a splash in the NCAA Tournament and getting Kevin Obanor back for Texas Tech is huge with the leadership he brings on and off the court. Texas Tech coach Mark Adams acknowledged this stating, "He's a proven winner with a lot of experience. I really liked the way he played with a lot of toughness and character last season. … We can definitely build a team around him and (he) is ready for the challenge that comes with being a team leader."
The return of Kevin Obanor leaves one less piece needing to be replaced for the Red Raiders, with the news of Terrence Shannon Jr. transferring from the program made headlines back in March.
Texas Tech will go into the season looking to make their fourth Sweet 16 in five NCAA Tournaments.