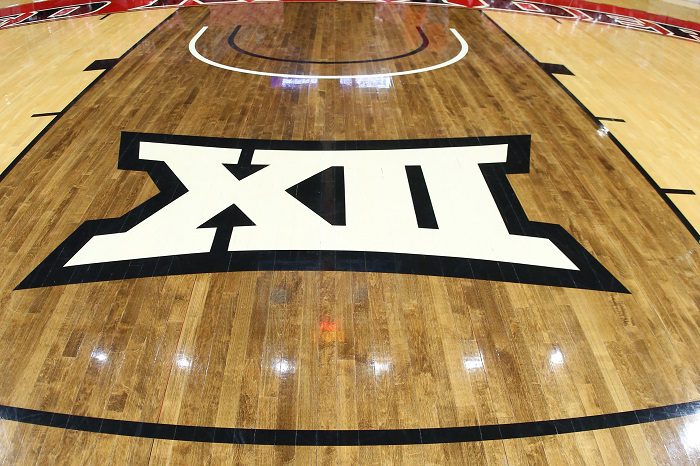 Former Oregon State forward Taylor Jones announced that she will transfer to Texas to play basketball for the Longhorns next season.
Jones, a 6-4 forward, could become an immediate starter for Texas, which reached the Elite Eight last season for the second straight NCAA Tournament. Jones averaged in double figures in scoring in each of her three seasons with the Beavers.
Jones announced her decision on social media on Saturday.
Last season Jones played just nine games before suffering a season-ending injury, but still averaged 12.4 points and 6.9 rebounds per game.
As a sophomore in 2020-21, Jones averaged 12.3 points and 8.8 rebounds. As a true freshman in 2019-20, she averaged 12.3 points and 7.3 rebounds, as she earned All-Pac-12 freshman honors after setting the OSU record for blocked shots.
Texas has lost four players this offseason. The Longhorns have lost forward Latasha Lattimore, forward Lauren Ebo and guard Audrey Warren to the transfer portal. Warren has already committed to Georgia. Texas also lost guard Joanne Allen-Taylor, who moved on to play professional basketball.
You can find Matthew Postins on Twitter @PostinsPostcard.
Big 12 Women's Basketball 2021-22 Transfers
(Out: after 2021-22 season; In: for 2022-23 season; new/old school in parenthesis)
Baylor
Out: G Kamaria McDaniel
Iowa State
Out: G Maggie Frederick, G Aubrey Joens.
In: C Stephanie Soares (The Master's University – NAIA)
Kansas
Out: G Erica Haynes-Overton, G Aniya Thomas.
In: G Wyvette Mayberry (Tulsa).
Kansas State
Out: G Jada Moore, G Marlene Lind Pedersen, F Rachel Ranke.
In: Gabby Gregory (Oklahoma), Gisela Sanchez (Arizona).
Oklahoma
Out: F Gabby Gregory (Kansas State), F Bre'yon White (TCU).
Oklahoma State
Out: F Tracey Bershers, G N'Yah Boyd, G Micah Dennis, F Tori Garza, G Lauren Fields, F Brittany Reeves (Mercer), F Ruthie Udoumoh.
In: G Naomie Alnatas (UMKC), G Landry Williams (UMKC).
Texas
Out: G Ashley Chevalier (Texas Tech), F Lauren Ebo, F Precious Johnson (Auburn), F Latasha Lattimore, G Audrey Warren (Georgia)
In: Taylor Jones (Oregon State)
TCU
Out: F Tavy Diggs, G Caroline Germond, G Aja Holmes, C Kayla Kokwuah, F Aaliyah Morgan (Louisiana Tech), F Yummy Morris, G Emma Schmidt (Duke).
In: G KN'isha Godfrey (from Mississippi State), F Bre'yon White (Oklahoma).
Texas Tech
Out: F Chantae Embry, C Khadija Faye
In: G Ashley Chevalier (Texas), G Jasmine Shavers (from Mississippi State)
West Virginia
Out: G Jasmine Carson (LSU), C JeAnna Cunningham, G KK Deans, F Esmery Martinez, F Kari Niblack(Georgia), F Emma Shumate(Ohio State).
In: G/F Kylee Blacksten (Colorado), G Kyah Watson (South Dakota).
Transfers verified at players' social media, team releases, wbbblog.com