Big 12 News
Kansas' Christian Braun Declares for 2022 NBA Draft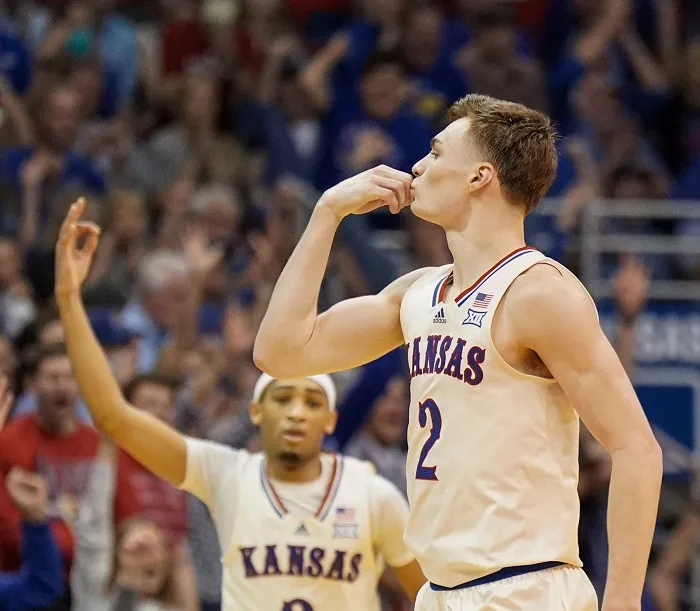 Kansas guard Christian Braun has announced his intentions to enter the 2022 NBA Draft after running through the NCAA Tournament on the way to a Jayhawks national championship.
Braun just wrapped up the best season of his career, averaging 14.1 points, 6.5 rebounds, and 2.8 assists per game, all of which were career-highs.
His 31-point game against St. John's early in the year was a career-high, but the title game against North Carolina is probably his "shining moment" of 2021-22. Braun had 12 points, 12 rebounds, and three assists, and made play after play defensively for the Jayhawks. Charles Barkley even went as far as to call him the MVP of the game.
"He, to me, kept Kansas in the game when things were not going good," Barkley said. "Christian Braun, to me, is the MVP of this game."
Braun was tasked with guarding Caleb Love, the UNC guard who had 28 against Duke and 30 against UCLA to get the Tar Heels to the National Championship game. With Braun, who played all 40 minutes, guarding him, Love shot just 20.8% from the field and 12.5% from three, totaling 13 points against KU.
Braun was underrated all season long, but his impact on the floor defensively was impressive and earned him enough attention from NBA scouts to be considered a mid-first or early second-round pick in this year's draft.