Big 12 News
Oklahoma Breaks Spring Game Record with Over 75,000 Fans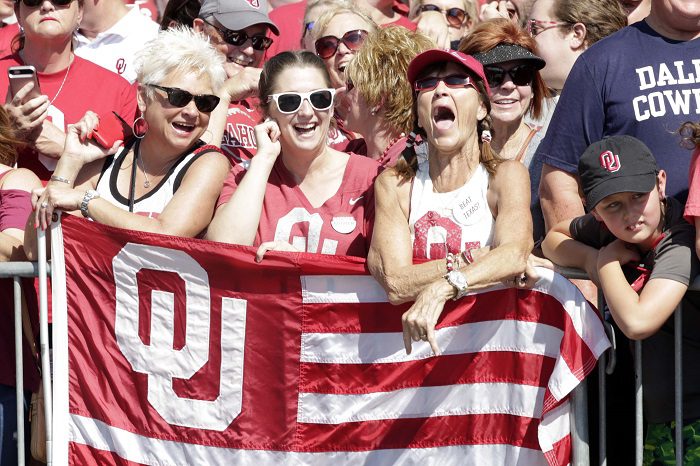 The wind sweeping down the plain didn't stop Sooners fans from showing up and showing out at the Red-White Spring Game, which was much anticipated under new head coach Brent Venables.
When news of Brent Venables' homecoming was announced, after former head coach Lincoln Riley decided to leave Norman and travel west to take over the USC football program, the excitement began to build and Oklahoma faithful didn't disappoint with their first look at the 2022 Sooners.
Venables addressed the crowd before the game and at halftime, putting an emphasis on bringing back Sooners football to the old Oklahoma way. The return of several former Oklahoma greats had Venables treating them like royalty, honoring what OU has accomplished in the past and what they want to build on.
The energy in Gaylord Family Oklahoma Memorial Stadium had fans ready to run through a brick wall for their team as a record 75,360 people showed up to watch the scrimmage on Saturday.
At halftime, Baker Mayfield was honored with the unveiling of his Heisman statue, with Oklahoma fans reminiscing on the stiff arm of "little brother".
Venables also spoke on caring and coaching players to grow as a person first, and then helping them to succeed on the field, which is something that is rare in today's game with winning being king above all for many programs.
After the game, Venables talked to the media saying, "It was a great day. It really was. That crowd today, they were on fire."
Although there may still be a sour taste left from the departure of Lincoln Riley, the uncertainty involving the future of Oklahoma football didn't last long as the Sooners look to build on their tradition and success going into the 2022 season.