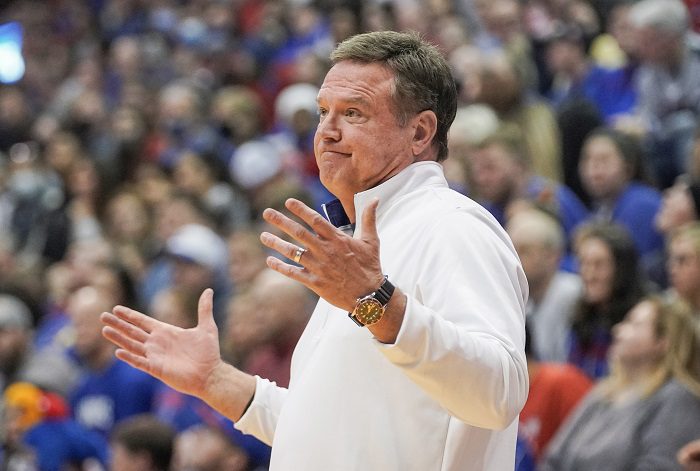 The NCAA Transfer Portal has become a fixture in national headlines since its inception in October of 2018.
While the portal began as a simplification of the strenuous process of a player moving from one school to another, it has morphed into something that rivals the free-agency market in professional leagues like the NFL.
Kansas head basketball coach Bill Self has seen the effect that the transfer portal has had on college athletics firsthand, and it's safe to say that he's not a fan of its current role.
"I think it's bad," Self said of the portal to Mark Berman of FOX 26 (KRIV). "In theory it's good.. freedom of movement and all that stuff, [but] I think sometimes it gives young people a way out without actually trying to fight through some things. Coaches can move, and in theory, kids should be able to move, but it's out of control right now where the reason you're moving is because 'I can get a bigger NIL deal somewhere else.'
"I'm not sure the reason we're moving is for the right reasons. I think they're for reasons that, sometimes, wouldn't be best for a youth's life over time, because I do think there's something about staying somewhere and fighting through some stuff."
Where the transfer portal will go from here is anybody's guess, but with the influence of NIL and the freedom to move being a necessity at this point, it's probably safe to say that it's not going anywhere anytime soon.