Big 12 News
Former Four-Star Oklahoma WR Cody Jackson Enters Transfer Portal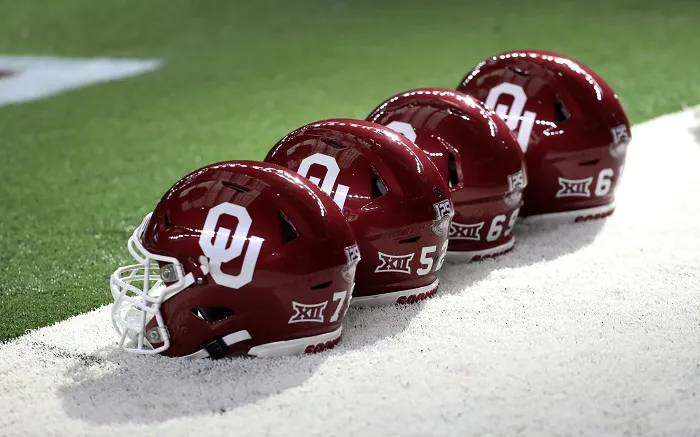 Oklahoma has one of the most significant coaching staff and roster turnovers in the country this offseason, and the Sooners have suffered another casualty ahead of the May 1 deadline for the NCAA Transfer Portal.
Former four-star wideout Cody Jackson has entered his name in the transfer portal after playing in just two games for the Sooners in 2021 and getting lost in the depth chart amidst the other talented pass-catchers in Norman.
In his two appearances in 2021, Jackson hauled in five passes for 45 yards and had three catches for 21 yards in Saturday's spring game.
The loss of Jackson doesn't hurt the Sooners too badly in terms of the 2022 season, but the future looked very bright for the No. 17 wide receiver in the class of 2021.
The emergence of young talents in Jalil Farooq and Jayden Gibson likely had a role in Jackson's decision to look elsewhere for opportunities. Those names give the Sooners depth at the position and made it hard for a player like Jackson to truly carve out a role.
Out of high school, Jackson chose Oklahoma over schools like Texas, Alabama, USC, Oregon, and Michigan among others. Several Big 12 schools were on his offer list, including Oklahoma State, TCU, Texas Tech, and Baylor, as well as Texas listed above.
It will be interesting to see if a school within the conference can bring in the talented pass-catcher, or if he will potentially join up with his former head coach at USC.