Big 12 News
Notre Dame AD Predicts End of College Football As We Know It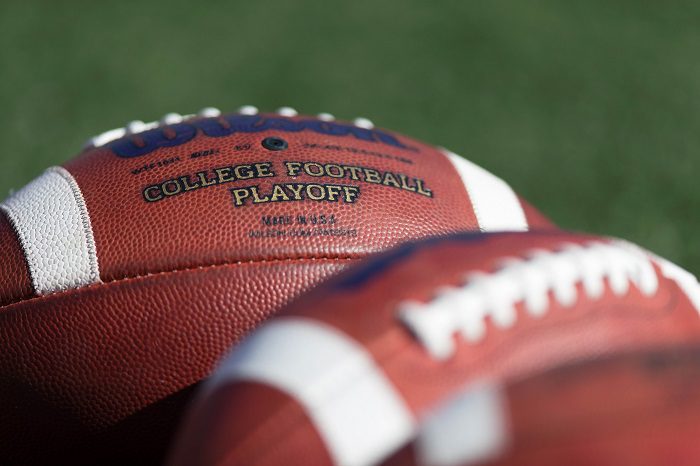 Notre Dame athletic director Jack Swarbrick sat in on several unproductive CFP meetings over the past several months, calling them collectively, "the single oddest thing [he'd] ever been through" when speaking with Sports Illustrated's Pat Forde.
Swarbrick knows all too well that college football is leading the way for college athletics into a new age of NIL offers and NCAA Transfer Portal. His Fighting Irish are in a class of their own with religious and academic standards, but Swarbrick believes that differences in opinion on several key issues will lead to a seismic change in the sport's structure.
"There's always been sort of a spectrum—and I want to stress that everything along the spectrum is valid; it's not a criticism," Swarbrick said. "On one end of the spectrum, you license the school name and run an independent business that's engaged in sports. The other end of the spectrum, you're integrated into the university in terms of decision making and requirements, and some follow that.
"I think both can produce great athletic competition. But it's really hard to get there given the contractual obligations that already exist."
When the contractual obligations expire, NCAA Division I athletics will change forever, and Swarbrick says that it is "inevitable."
"Absent a national standard, which I don't see coming, I think it's inevitable," Swarbrick said. "Mid-30s would be the logical time."
With the majority of media rights deals set to expire in the 2030's, the timeline makes sense, but what will things look like by then. Well, the public opinion is that the Big Ten and SEC will continue to widen the gap between themselves and the rest of the Power Five in terms of revenue. That financial gap will be the stressor that leads to schools jumping ship from other conferences in search of better opportunities, or worse—conferences cutting longtime members that don't draw in enough revenue to pull their own weight.
"We're going to have these two conferences that have so distanced themselves from anyone else financially," Swarbrick said. "That's where I see it starting to break down. There are so many schools trying to get out of their current conference, and they can't get there."
One such case of this was the shocking news that Oklahoma and Texas, original members of the Big 122 conference, will pack up and leave for the Southeastern Conference no later than 2025. There was a notion that SEC Commissioner Greg Sankey was trying to push playoff expansion as a means to draw Oklahoma and Texas into his conference, but Swarbrick was quick to shut that rumor down.
"It's complete bullshit," he said. "Greg's really smart, but nobody's that Machiavellian. I had my own views, Thompson did, Bowlsby did. We weren't being manipulated by Greg. [The playoff] will wind up at 12."
College athletics are changing rapidly, and, as it's always been, money is at the root of it all. Here's to hoping that America's most beloved sport still holds some resemblance a decade from now.