Big 12 News
Oklahoma State F Matthew-Alexander Moncrieffe Transfers to Georgia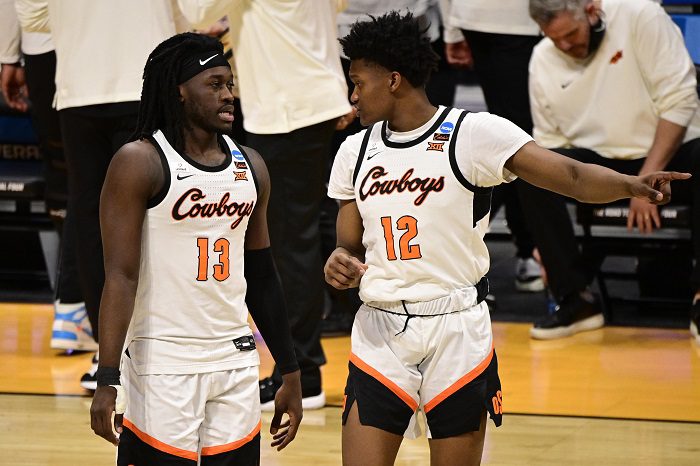 Former Oklahoma State forward Matthew-Alexander Moncrieffe announced on Monday his commitment to the Georgia Bulldogs after entering the transfer portal earlier this month.
Moncrieffe is headed to Athens where he will work with a familiar face, Erik Pastrana, who coached at Oklahoma State in 2020-21 before joining Mike White's staff at Florida and subsequently Georgia, when White replaced Tom Crean after the 2021-22 season.
Last season, Moncrieffe seemed to struggle, averaging 4.2 points and 3.9 rebounds in 14.8 minutes per contest. Compare that to his 2020-21 season when he averaged 9.0 points and 5.3 rebounds per game as a true freshman and it's easy to wonder how much the exit of Cade Cunningham had to do with his downtick in production considering the Cowboys lacked a guard of Cunningham's caliber this year.
Moncrieffe was a four-star prospect in the 2020 class and held offers from Florida, Seton Hall, Georgetown, Arizona State, and Iowa State out of high school.
In addition to losing Moncrieffe, the Pokes will also have to replace Keylan Boone, who announced he was transferring to Pacific ahead of the 2022-23 season.
Keylan will now play his first season of basketball on a different from his brother, Kalib, in his life. Boone averaged 6.0 points per game on a career-high 17.9 minutes per game last season.