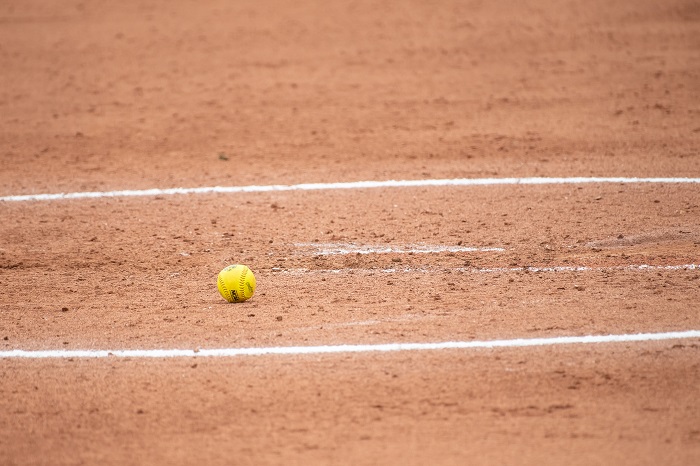 The Week 11 USA Collegiate Softball Top 25 Poll was released on Tuesday and while there are many changes, the Big 12 schools remained exactly where they were last week.
Oklahoma, still the unanimous pick at No. 1, got back to its dominating ways last week, outscoring its opponents 34-4 over four games including a three-game sweep of Iowa State. The Sooners are now 42-1 and look like the best overall team in the country with a pitching staff that holds three of the top seven ERAs in America and Jocelyn Alo, Tiare Jennings, Jayda Coleman, and Grace Lyons swinging the bats as well as anyone in the country.
Oklahoma State handled business against No. 16 Texas, putting away the Longhorns in all three games last weekend. In three low-scoring affairs, Oklahoma State improved to 38-7 on the season and is one of the top teams in softball right now. Kelly Maxwell's ERA is down to 1.04 on the season, while her team's batting average of 3.15 ranks 27th nationally and third in the conference. This team has a huge test as it heads down to Tallahassee to take Kathryn Sandercock and the Florida State Seminoles before Bedlam next weekend.
Texas couldn't capitalize on it's momentous win over Oklahoma last weekend, as the Cowgirls frustrating defense kept the Longhorns offense from getting up to speed all weekend. Despite the sweep, Texas remained at No. 16 in the polls, showing the respect that the pollsters have for Oklahoma State. This week, Texas gets Texas Tech in Lubbock before heading to Waco to close out the regular season.
Here is a look at the entire ESPN.com/USA Softball Collegiate Top 25.
1.) (25) Oklahoma (42-1)
2.) Virginia Tech (36-6)
3.) UCLA (36-5)
4.) Florida State (43-5)
5.) Arkansas (35-8)
6.) Alabama (39-8)
7.) Oklahoma State (38-7)
8.) Northwestern (34-7)
9.) Arizona State (32-7)
10.) Florida (35-12)
11.) Washington (28-11)
12.) Tennessee (33-13)
13.) Duke (36-7)
14.) Kentucky (30-13)
15.) Georgia (37-11)
16.) Texas (32-15-1)
17.) Clemson (33-14)
18.) Auburn (36-10)
19.) LSU (30-17)
20.) UCF (39-11)
21.) Stanford (31-13)
22.) Michigan (29-14)
23.) Notre Dame (35-9)
24.) Oregon (26-16)
25.) Missouri (27-17)
Dropped Out:  Nebraska, Oregon State
New to Poll: Missouri, Stanford
Others receiving votes: Oregon State (44), Nebraska (20), Arizona (19), San Diego State (17), South Florida (10), Louisiana (3), Illinois (1), Ohio State (1).