Big 12 News
Oklahoma Will Look to Transfer Portal to Fill Roster Holes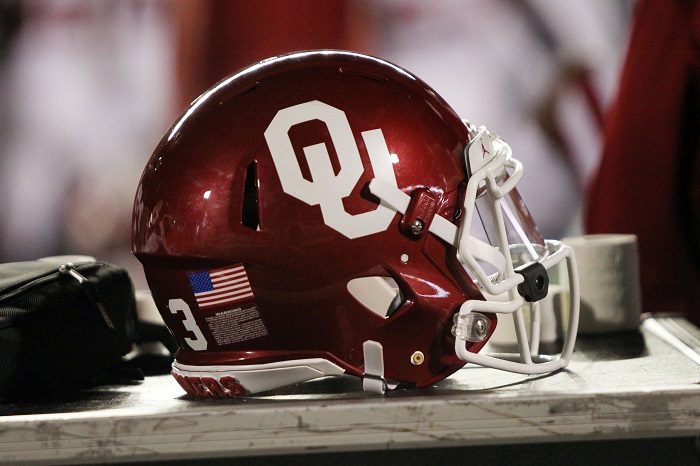 Oklahoma had a spectacular showing at the spring game last Saturday as over 75K Sooner fans piled into Memorial Stadium to get a look at Brent Venables' squad for the first time.
Dillon Gabriel was the only player to play for both teams, with the Red Team prevailing 21-17 over the White team. However, lost in the majesty of Venables and Baker Mayfield's statue unveiling were a couple of roster concerns that Oklahoma needs to address ahead of summer workouts.
First of all, the Sooners need a viable option for backup quarterback with early enrollee Nick Evers still picking up the offense and Ralph Rucker, Micah Bowens, and Ben Harris lacking any college experience.
"We're still developing behind (Gabriel)," Venables said after Saturday's spring game. "We don't have quote-unquote answers right now. The portal is a definite option for us. So if we go that route, we want someone who's the right fit. The right age. There's just a lot that goes into that, I don't need into all those weeds.
"But that is a definite concern for us, no question about it."
Also, four-star pass-catcher Cody Jackson entered the transfer portal after the spring game, even though he was likely to have a role in Lebby's offense next season. The Sooners will need to make an addition there as well, given the tempo that Lebby's offense operates with.
Another spot on the roster that Oklahoma could address is the defensive backfield. However, two of the Sooners top signees in the class of 2022, Gentry Williams and Jayden Rowe, will arrive this summer and help address that issue as well as Wyoming transfer C.J. Colden.
With the deadline for entering the portal being May 1, Venables and staff will know what they have to address and choose from by Sunday, so hold on Sooner fans. Things could get wild quickly.