Big 12 News
Texas Defensive Lineman Myron Warren Enters Transfer Portal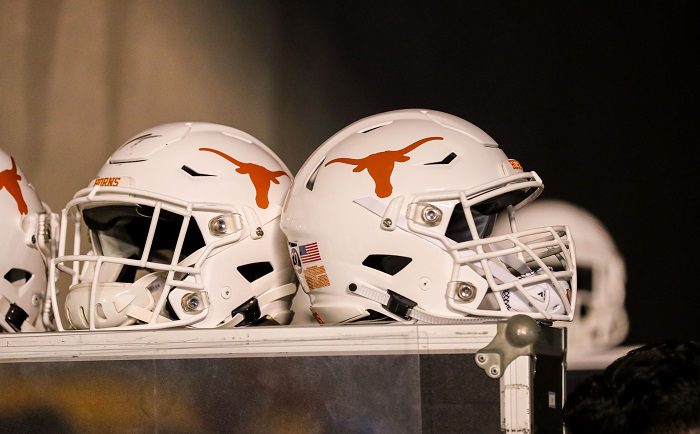 Former four-star Texas defensive lineman Myron Warren announced on Tuesday that he intends to enter the NCAA Transfer Portal.
A member of the Longhorns 2019 class, Warren has three years of eligibility remaining wherever he lands ahead of the 2022 season.
While at Texas, Warren appeared in three games and recorded three total tackles, one being a solo tackle.
The Many (LA) product was ranked as a Top-15 player in the state of Louisiana coming out of high school and was projected as a potential future draft pick by 247Sports recruiting analyst Gabe Brooks.
"Potentially position-versatile defensive line prospect with impressive frame. Length could allow significant weight addition at the college level. Flashes the athleticism and pursuit ability of a traditional weak-side four-man end, but also owns the frame potential of a strong-side end. Could also bulk into the "4i" position in the corresponding scheme. Flashes impressive natural athleticism and pursuit ability. Closes fast and with a purpose. Dangerous in backside pursuit and as a pass-rusher. Will chase down running plays. Shows encouraging strength at the point of attack. Owns great natural physical traits, but raw technically with a lot of room to improve position-specific skills. Needs to improve initial burst off the line and consistency in that area. Expanding his pass-rushing repertoire is paramount for developing at the next level. Must add size and strength to stand up to P5 opponents. Faces a significant jump in competition going from Louisiana Class 2A to the P5 level. Long-term NFL Draft potential given proper physical and technical development."
Warren held several offers out of high school, including TCU, Texas A&M, Tennessee, Oregon, Ole Miss, and Oklahoma State among others.
Warren is among a flurry of players entering the transfer portal, as the deadline is May 1 and several players around the country will be looking to try their luck somewhere else next season.