Big 12 News
Mark Adams Signs Extension With Texas Tech Through 2026-27 Season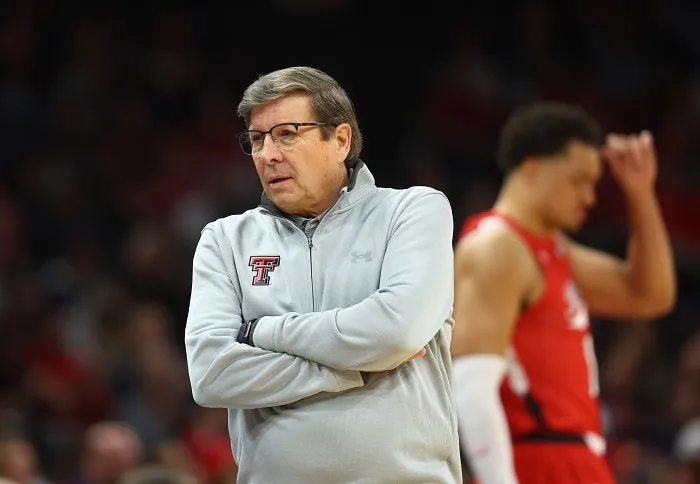 Texas Tech basketball has locked down its head coach for the foreseeable future as the Red Raiders and Mark Adams have agreed to terms on a new contract.
Adams' extension will keep him in Lubbock as the head basketball coach until the 2026-27 season. Adams will receive $300,000 in base salary and $3 million in total compensation in 2022-23. That total will increase to $3.2 million by the end of his current contract in 2026-27.
At 65-years-old, Adams kept the upward trajectory of the Red Raiders program going when Chris Beard left for Austin last year.
"I'm very humbled and grateful to President Lawrence Schovanec and Athletics Director Kirby Hocutt for their continued support of myself and our program," Adams said in a press release. "I'm proud of the season we had last year and look forward to reaching even higher levels of success as we continue to build this program. Texas Tech has always been my destination and I will continue doing everything possible to make this the best program in the nation. I thank God for this opportunity to invest in these young men and to represent Texas Tech."
The Red Raiders went 27-10 and made a run to the Sweet Sixteen before falling to Mike Krzyzewski and the Duke Blue Devils. Adam's 27 wins are the most all-time for a first-year coach at Texas Tech.
Adams was named the 2022 Jim Phelan National Coach of the Year, as well as the 2022 Associated Press Big 12 Coach of the Year. His team started the year unranked and finished ranked 12th in the Associated Press Top 25 Poll.
Those accomplishments are even more impressive when you consider that the Red Raiders had an entirely new coaching staff and rolled out eight newcomers to just five returners from the 2020-21 season.
Texas Tech's success can be attributed to outstanding defense in 2021-22, as the Red Raiders finished at No. 1 in the Kenpom.com adjusted defensive efficiency rating and was ranked 11th with opposing teams averaging 60.6 points per game.