featured
What Iowa State's Departure From the Association of American Universities Means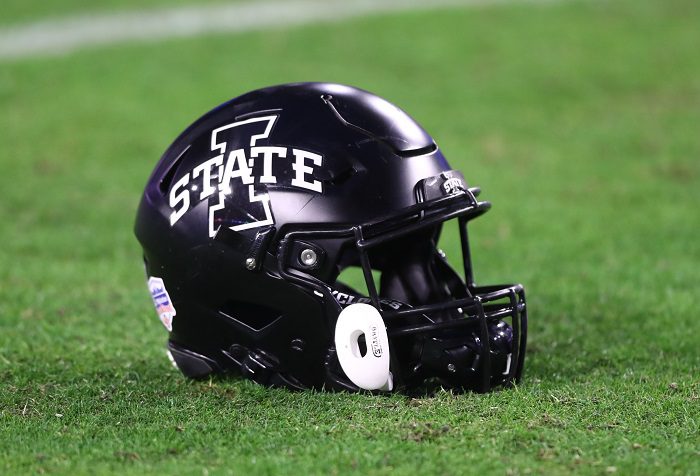 Iowa State has been a member of the Association of American Universities (AAU) since 1958, until it announced its departure last Friday, criticizing the membership criteria that the prestigious club uses to choose its members.
According to their website, the AAU is an association of leading comprehensive research universities distinguished by the breadth and quality of their programs of research and graduate education.
Iowa State dropping out of the AAU is a massive failure from the Iowa State administration and had wide impact on the future of their sports. While normally conferences enjoy seeing their members have academic successes this could be a positive for the Big 12's future.
Impact on Iowa State
Leaving the AAU is likely a death knell in any hopes that Iowa State had of making it into the Big Ten, which may not have been as far-fetched as some may have thought. With Iowa State's ascent in football over the past half-decade paired with their basketball pedigree, they would seem like a perfect fit in the Big Ten. Add in they already have a built-in rival that wouldn't oppose them moving in. A good political environment with the Iowa Governor being an Iowa State alum even if the Hawkeyes did oppose them politics would certainly favor the Clones. With Notre Dame also showing no interest in being a Big Ten member, it meant when conference expansion started circulating last Summer the two most logical schools to join would've been Kansas and Iowa State to complete the sixteen.
However, all that is rendered meaningless now, 13 of the Big Ten's 14 members are a part of AAU, the lone exception was Nebraska who was AAU when they joined and was not looked upon kindly for leaving AAU. While it's not an official rule that the Big Ten has it certainly is an unspoken one that is yet to be strayed from. While not impossible that the Big Ten would stray from that eventually, no disrespect to Iowa State, they just don't add enough value to break that rule for them. This is undoubtedly a massive failure from the Iowa State administration, and their fans should be rightfully furious. While personally, I want Iowa State to remain in the Big 12, if it were to blow up, you want your school to have options. Iowa State's best one is gone, not to mention politics often plays a part in conference realignment, especially with in-state interests crossing, having the governor on your side is never a bad thing. There's no telling what the landscape will be like for Iowa State in the next 5-10 years but it can't get much better than it was last summer.
Impact on the Big 12
While the right thing to say publicly is that you want your members to be in things like the AAU, privately this is a huge sigh of relief for the Big 12. For a conference that seemingly gets attacked every couple of summers, and has twice barely clung to life, before coming back this provides huge clarity on their future. It will in all likelihood include Iowa State. What may be as important for the Big 12 is the implications on Kansas, while they maintain their AAU membership conferences normally like to add schools in pairs, and Kansas's most likely partner in the move is now out of the running. Unless Colorado, Utah, or Missouri shockingly decided to leave their own power conferences to go with them, there likely isn't another AAU school in the area that would be capable of making the jump, most likely the Big Ten will simply stay at 14.
It looks more and more likely that this summer will be one of preparing for the future for the Big 12 rather than one of survival, and after last summer's drama that is much needed to say the least. This is a rare moment where a power conference actually benefits from their member administration's failure, and while you certainly don't root for the failure, it's hard to imagine the higher-ups at the Big 12 not being relieved by it.