Big 12 News
AAC Commissioner Says No Agreement on UCF, Cincinnati, Houston Leaving Early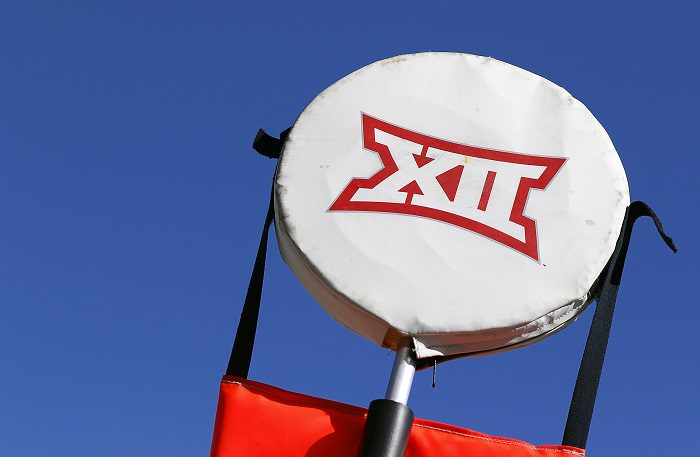 AAC commissioner Mike Aresco has seen the reports about three schools in his conference preparing to leave for the Big 12 in 2023-24 and he has responded.
Despite the earlier reports from CBS Sports' Jon Rothstein that Houston, Cincinnati, and UCF are moving forward with the plan to join the Big 12 Conference for the 2023-24 academic year, Aresco has said that an agreement has not been made for the schools to make an early exit.
According to The Athletic's Nichole Auerbach, Aresco said, "no agreement has been reached to permit the three (UCF, Houston, Cincinnati) to leave early" and that "negotiations are continuing."
This is a continuation of what Aresco said last month concerning negotiation progress.
"We're talking," Aresco said to OwlsDaily. "We think we've made some progress. A couple of things I would point out, though, that I think are important to note. One is we don't have to talk to anyone. We're not required to. Our bylaws are very clear, and we strongly support bylaws being enforced. Because otherwise, college conferences collapse in terms of how they run and how they operate. So we're a strong proponent of that.
"And we've told our new members that they come in when the others leave, in all likelihood. We wouldn't take them unless they had a right to leave. And they're fine with that. They fully understand it. They're totally on board with that."
The hold-up is concerning an extra $35 million fee that Aresco was adding on top of the $10 million exit fee that was part of the AAC's bylaws.
With Oklahoma and Texas seemingly sticking around until the 2025-26 season, the Big 12 will be a 14-team conference for a couple of years, making for an interesting next couple of years.