Baylor Bears
Blake Shapen to be Baylor's 2022 Starting Quarterback: Report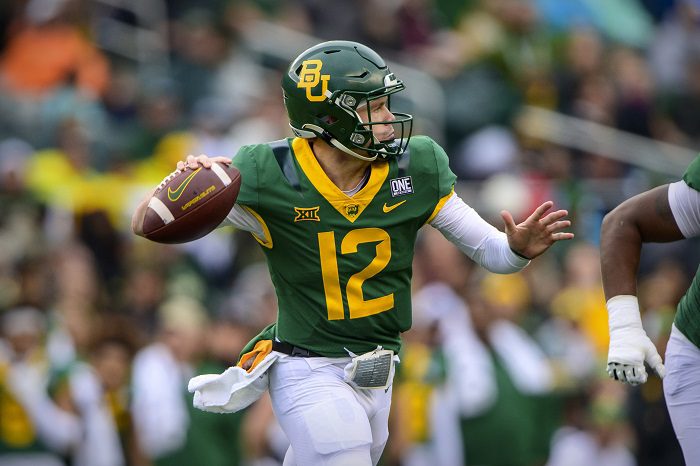 Baylor has named Blake Shapen as its starting quarterback for the 2022 season, according to SicEm365.com's report.
Baylor's quarterback battle going into the spring was something that several people were keeping an eye on, considering how well Blake Shapen played last season when his name was called.
Last year, Shapen went 2-0 as a starter, filling in for the injured Gerry Bohanon in the regular-season finale against Texas Tech and in the Big 12 Championship against Oklahoma State. In those two appearances, Shapen completed 72.1% of his passes (82% in the Big 12 Championship) for 596 yards and five scores with zero interceptions.
In a "hard-fought battle through spring practice" with 2021 starter Gerry Bohanon, Shapen ultimately pulled away for the job in the Bear's Green & Gold game with a stellar performance where he exhibited great decision making and a strong, accurate arm.
What Bohanon will do in the wake of this decision is anyone's guess, but SicEm365 says that sources close to the situation feel that the fifth-year senior will look over his options in the transfer portal.
He would be a commodity in the portal, completing 62.9% of his passes in 2021 for 2,200 yards and 18 touchdowns against seven interceptions while rushing for 323 yards and nine touchdowns.