Big 12 News
Kevin McCullar Enters Transfer Portal, But Still Focused on NBA Draft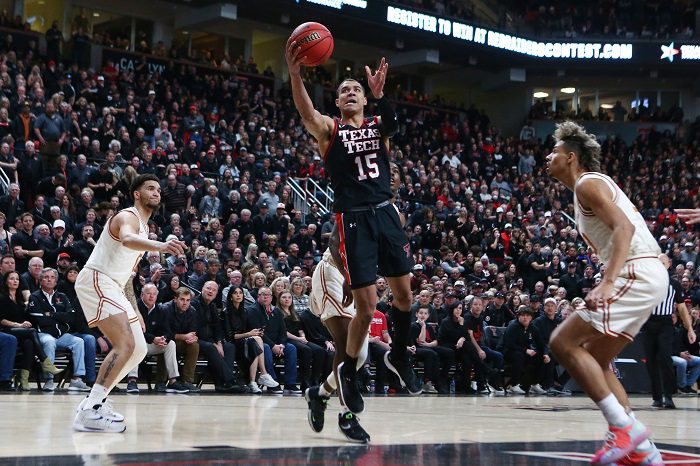 Exactly one month after declaring for the 2022 NBA Draft, Texas Tech forward Kevin McCullar is entering the NCAA Transfer Portal.
In a strange turn of events, it appears that McCullar either didn't get the feedback he wanted from the NBA, or he's had a change of heart in the last 30 days.
This is a truly shocking development, after McCullar, who is beloved by Raider Nation, seemed to be likely to return to Lubbock if he didn't receive the grade that he'd hoped for ahead of the draft.
Now, it appears a return to Lubbock is the least likely scenario, behind transferring or entering the draft this summer.
McCullar was one of the players who announced he would return to Texas Tech immediately after Mark Adams was elevated to head coach last April, making him the last link to the Red Raiders' 2019 national championship game run.
McCullar appeared in 78 games over three seasons with Texas Tech, starting in 49 of those contests, and averaging 8.7 points, 1.9 assists, and 4.5 rebounds per game.
McCullar averaged 10.1 points, 4.6 rebounds, and 3.1 assists for the Red Raiders in 2021-22 and was a big reason why Texas Tech was able to get to the Sweet 16 for the third time in the last four tournaments.