Big 12 News
Oklahoma State to Induct Bob Fenimore into Ring of Honor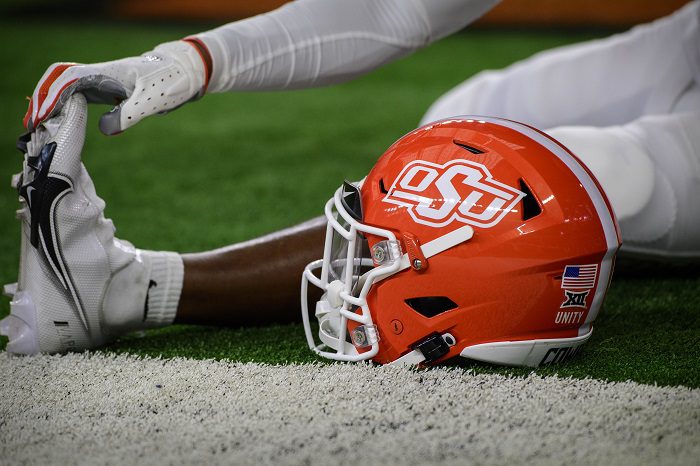 Oklahoma State will induct its third number into the Ring of Honor during the 2022 season, and that number belongs to Bob Fenimore.
His induction ceremony will take place on October 8th when the Cowboys host Texas Tech.
Fenimore was a two-time All-American at Oklahoma State and a member of the 1945 Sugar Bowl-winning squad, amassing 4,627 yards of total offense during his career. He led the nation in total offense in 1945 with 1,641 yards, and his 1,119 rushing yards also led the country that season.
Also known as the "Blonde Bomber," Fenimore finished seventh in the country in punting in '45 and an Oklahoma State record of 18 career INTs that still stands today.
Fenimore went on to be the Chicago Bears' No. 1 pick in the 1947 NFL Draft. Unfortunately, Fenimore only made an appearance in 10 games for the Bears in '47, and retired thereafter due to lingering injury issues. He then went on to be inducted into the Colege Football Hall of Fame in 1972.
In 2010, Fenimore passed away at the age of 84 in Stillwater, Oklahoma. His number will be the third in the Ring of Honor, joining Thurman Thomas (34) and Barry Sanders (21).
"Bob Fenimore was one of the greatest players to ever play at Oklahoma State," OSU football coach Mike Gundy said. "It was obviously a different era of the game than what we see today, but the way he dominated in every facet was unbelievable. He was a No. 1 overall NFL Draft pick and our greatest player of that era. His place in the Ring of Honor is as well-deserved as any player in the history of the school."