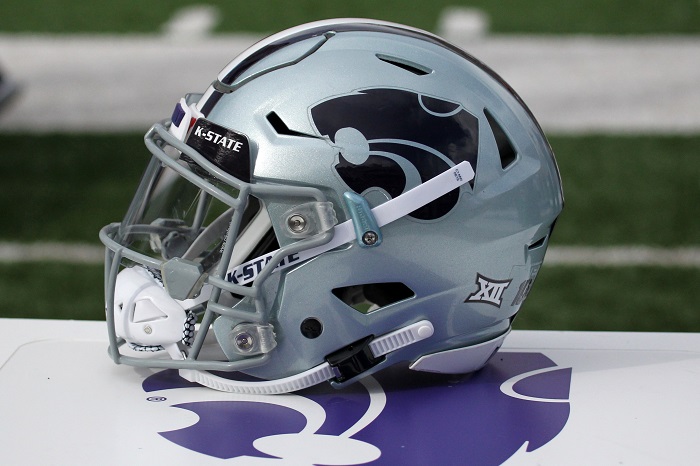 It's NFL draft week and the draft prospects of K-State players do not look very promising. Skylar Thompson, Josh Rivas, and Russ Yeast are the Wildcats most likely to be drafted, but I would surmise that all three will end up as free agents or perhaps get drafted in the later rounds of the draft. Perusing the thousands of NFL mock draft websites out there is an exercise in futility. It would appear that none of the three players knows what to expect, and neither do I. They may have a better shot at making an NFL roster via free agency than being drafted in the seventh round anyway.
As I glanced at the draft history of K-State players, it just so happens that K-State has had five first-round draft picks in program history, and the five have had varying levels of success at the next level. After I looked closer, it seemed like a good idea to rank the five based on the success of their NFL careers.
5. Veryl Switzer, RB, 1954 first round, No. 4 overall
Switzer is the highest draft pick that K-State has ever had. He was drafted by the Green Bay Packers and only had a two-year NFL career. After his second year, he had an obligation to join the Air Force, where he served for two years. After two years in the Air Force, he couldn't find his way back into the NFL and played two seasons in the CFL before retiring.
Switzer was primarily a return specialist for the Packers, averaging 12.8 yards per punt return with a touchdown his rookie year. He ended his career with 269 total receiving yards and 160 total rushing yards.
4. Chris Canty, DB, 1997 first round, No. 29 overall
Canty was drafted by the New England Patriots. He played two years for the Patriots and his third and final year in the NFL for two teams, the New Orleans Saints and the Seattle Seahawks. He had 126 tackles, three sacks, and four interceptions in his short career.
3. Clarence Scott, DB, 1971 first round, No. 14 overall
Scott was the first defensive back selected in the 1971 NFL draft, drafted by the Cleveland Browns. He played 13 seasons for the Browns, making the Pro Bowl in 1973, a season in which he had five interceptions and one interception return touchdown. He finished his career with 39 interceptions and two interception return touchdowns. Scott is a member of the "Cleveland Browns Legends," which is the Browns' hall of fame.
2. Josh Freeman, QB, 2009 first round, No. 17 overall
Freeman was drafted by the Tampa Bay Buccaneers and played six years in the NFL for the Bucs, the Minnesota Vikings, and the Indianapolis Colts. He started 61 games in his career, throwing for 13,873 yards and 81 touchdowns. He holds numerous Buccaneer franchise records, including most touchdown passes thrown in consecutive games (15), fewest interceptions in a season (6), longest pass completion (95 yards), and most passing touchdowns in a game (5).
1. Terence Newman, DB, 2003 first round, No. 5 overall
Newman had the most decorated NFL career of K-State's first-round draft picks. He was drafted by the Dallas Cowboys and played nine seasons for them. He then played three years for the Cincinnati Bengals and three seasons for the Minnesota Vikings. He is currently the Vikings' defensive backs coach.
Newman made the Pro Bowl twice, in 2007 and 2009. An Interesting statistic that I found is that he is one of only two players in NFL history to have two interceptions in a game at the age of 37, joining Deion Sanders. He finished his NFL career with 876 tackles, 42 interceptions, and four defensive touchdowns.