featured
Record Number of College Football Players Have Entered Transfer Portal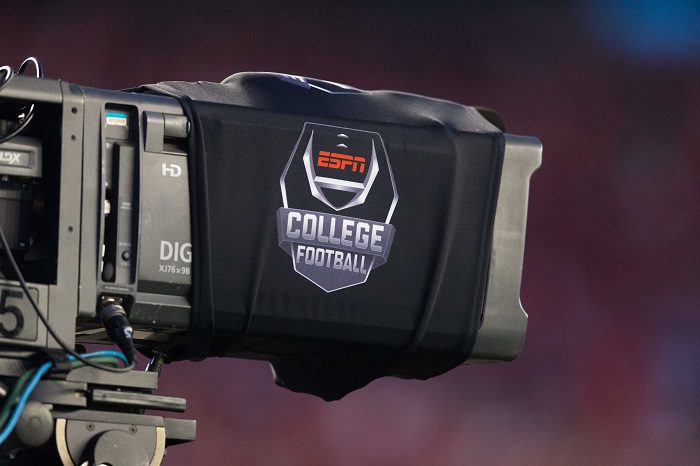 The college football landscape has changed drastically over the last couple of years, but it seems that 2021-22 was the year that the NCAA Transfer Portal made the largest impact on the game.
According to Ross Dellenger of Sports IIllustrated, the annual record for players in the transfer portal has been shattered as 2,669 players have entered the portal in the last eight months, already surpassing the 12-month record of 2,654.
Of course, a deadline on May 1 forces players to get in the portal quicker, and gigantic NIL deals are forcing players to leave good situations to chase the allure of instant gratification and wads of cash that is, by all intensive purposes, pay-for-play bribes.
College football is broken, and there needs to be a solution before things get even more out of hand, because this feels a bit like an iceberg right now. We are seeing the immediate effects of players leaving lesser programs and "super-teams" being formed, but what will it look like in three years?
In a story on Monday, Dellenger dove into why the NCAA's annual signing limit policy is compounding the problems that schools are dealing with because of the portal.
Like many first-year coaches, Shane Beamer dealt with roster turnover last season that put his South Carolina team shy of reaching full capacity.

The Gamecocks entered the 2021 season having 79 players on scholarship—six short of the maximum 85 spots allowed by the NCAA. And yet, those six scholarships—fully paid tuition, books and fees—were never used because of the NCAA's annual signing limit policy, which restricts schools to signing no more than 25 new players every year.

"I couldn't get my roster back up to 85 to be competitive [numerically]," Beamer says. "That's six unused scholarships."

Kansas coach Lance Leipold is dealing with something much worse. The Jayhawks, pending more transfer movement this summer, will enter next season in the low 70s in roster numbers. That's more than a dozen unused scholarships.

"Is that a safety issue?" Leipold asks. "You're worried about your numbers and depth and you're playing players you wish you had more time with or had redshirted."
There is a very real possibility that changes are on the horizon concerning the signing limit, as leaders are discussing doing away with the policy altogether. If passed, the new policy would allow teams to sign unlimited numbers of players every year, as long as they remain at 85 scholarship athletes or less.
This proposal comes with it's own concerns though, as it could open the door to a whole new group of issues. What is keeping schools like Alabama or Georgia from turning their roster over every season with 30-40 four and five-star players when the previous crop of athletes didn't work out?
As with anything else in the college football world, there will likely be some trial and error in this decision. However, one thing remains constant and that is the fact that something needs to be done, because it has created an even greater divide between the best and worst programs.
Not only does Kansas lack the same kind of talent that Oklahoma or Texas have, but now they have to play with 15 fewer scholarship players because they lost more than they brought in? Yeah, in no world is that fair or competitive, and something must be done.