Big 12 News
Texas' Jaden Hullaby, Who Moved from Linebacker to Running Back This Spring, Enters Transfer Portal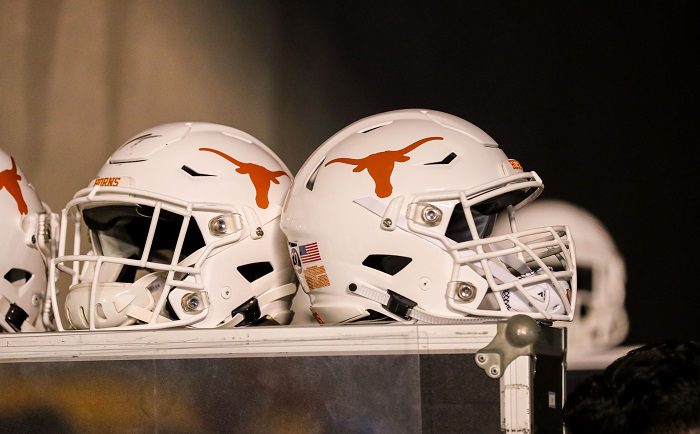 Spring football is the time for coaches to assess where things stand on their team and how to improve personnel situations, and that is exactly what Steve Sarkisian is doing today.
According to Brian Davis of the Austin American-Statesman, Texas linebacker Jaden Hullaby made the switch to running back and tried it throughout spring practice and the spring game.
Clearly, he didn't think the move was best for his career path, or he couldn't break into the rotation, because Hullaby announced on Thursday that he was entering the transfer portal ahead of the deadline (May 1).
Hullaby was heading into his third season with the Longhorns and had recorded just one tackle, which in the 2020 Alamo Bowl against Colorado. Listed at 6-2, 237 pounds, Hullaby has the frame to be a consistent player at the Power Five level, but didn't quite breakthrough for the Longhorns.
He does exhibit tools to play on either side of the ball, which will probably help him have more opportunities in the portal.
During his final two seasons in high school, Hullaby rushed 325 times for 2,045 yards and 22 touchdowns as a quarterback for Mansfield Timber and a running back for Bishop Dunne.
Prior to the position change, Hullaby was running third-team reps at linebacker. The move to running back may not have meant starting, considering that All-American Bijan Robinson returns for UT, but he was hoping to carve out a role as a change of pace for Robinson and see the field much more consistently.
Regardless, it appears Hullaby will not be in Austin come the 2022 season, but it will be interesting to see where he ends up.