Big 12 News
Texas Edge Rusher David Abiara Enters Transfer Portal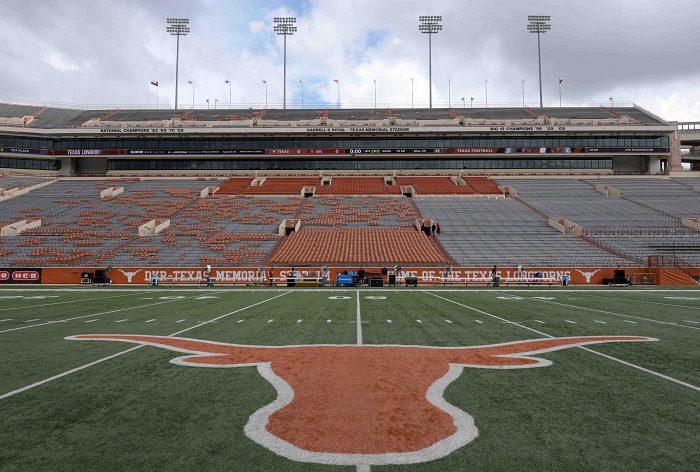 Redshirt freshman David Abiara entered the transfer portal on Friday, becoming the sixth Texas Longhorns player to do so in the last week.
Abiara was unable to reach the field last season after signing with Texas as a three-star recruit. With their struggles off the edge, the Longhorns' can't afford to lose any depth at this position.
The 6'4, 259 pound defensive end flipped to the Longhorns from his original commitment to Notre Dame after Texas hired former defensive coordinator Pete Kwiatkowski, who came from Washington.
Sarkisian and the Longhorns have been doing some spring cleaning following their inner-squad game last weekend. Some of these transfers are a result of players using their one-time transfer exception before May 1st to be immediately eligible to play in this upcoming season, or because Texas has to stay under the NCAA-mandated limit of 85 scholarships before the class of 2022 hits campus in June.
Sarkisian has tried to maintain some stability with the program rather than tearing down the team he inherited and starting from scratch.
The Longhorns lost two wide receivers as well to the transfer portal on Friday. The deadline to enter the transfer portal without having to apply for a waiver is Sunday, May 1st.